10 year old boy, an immigrant worker among people who donated their life savings to Chief Ministers Relief Fund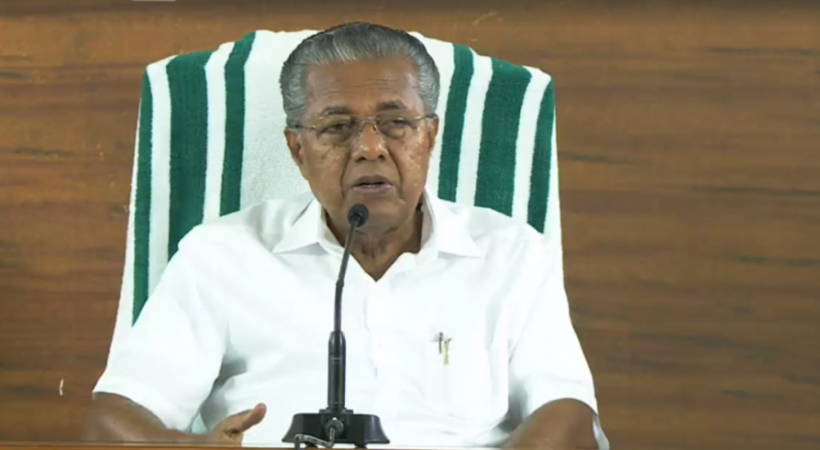 Kerala Chief Minister Pinarai Vijayan during his routine press meet conducting for briefing State's coroanavirus lockdown status recollected some heart touching life tales of common people who donated their life savings to Chief Minister's relief fund.
Danish a 10 year old boy who shot in to fame after his goal scoring video went viral, Sixty year old Lalithamma a cashew nut worker, an immigrant worker from Rajasthan named Deshraj were some of them.
Danish, who scored a goal in under 10 football match from zero angle, donated 31,500 rupees from his valet. He gathered this money by collecting his pocket money given by his father and uncle.  Chief Minister characterized Danish as a role model even for elder people.
Lalithamma, a cashew nut industry worker who was being pondered over the thought of donating a sum of RS: 5101 to relief fund, made it by randomly stopping a Police Vehicle which was patrolling on the road. She exchanged the money to Circle Inspector saying that "Sir, I would like to donate this money to Chief Minister's relief fund."
Deshraj, a granite worker from Rajasthan expressed his thanks by purchasing groceries for 700 families and sharing this to community kitchen. Kerala is the only state which started community kitchen not only for natives who are being locked down in the houses but for immigrant labors who residing in the state refraining from families.
Chief minister Pinarai Vijayan described this act of service a heart touching experience and expressed his heartfelt gratitude to them.