111-year-old woman recovers from coronavirus attack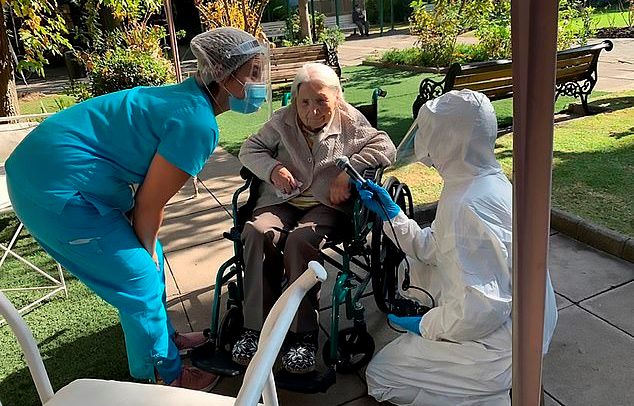 Juana Zúñiga, 111, from Chile has recovered from Coronavirus infection. Juana Zúñiga was infected of Covid-19 during her stay at a care home in the capital city Santiago. According to  reports she moved there 6 years ago following the death of her sister.  She was already suffering from respiratory issues when she got infected Covid-19,but nevertheless had shown any symptoms of it.
'She did not have any symptoms and very few bouts of fever, which was good,' the director of the care home, María Paz Sordo said as reported by Daily Mail.
After found infected Zúñiga was admitted to isolation ward and with a 28 days treatment it was officially announced that she is fully recovered from coronaviurs on May 10. Now Zúñiga is the oldest of all survived persons in Chile.
It is 113-year-old Maria Branyas from Spain, is the oldest person known to recover from Coronavirus attack.