57,000 Students Return To School in Wuhan After 76 Days Lockdown Ended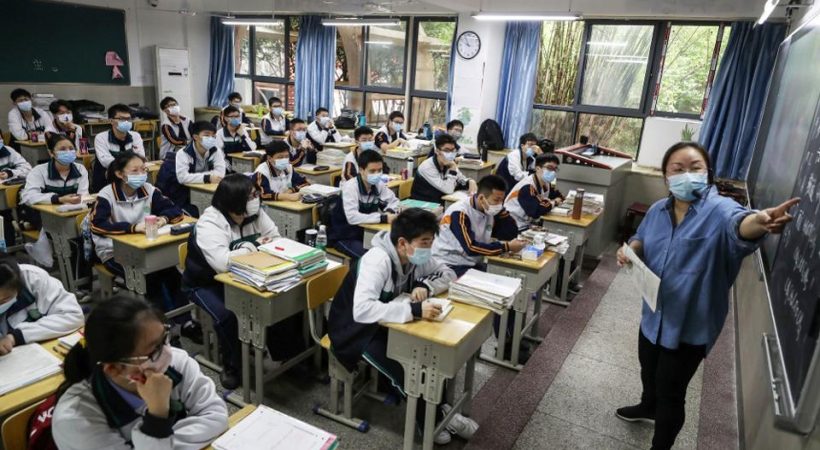 About 57,000 students in Wuhan, the Chinese city where COVID-19 was first reported, have returned to school today after a strict 76-day lockdown in the city was ended. It is for the first time that schools are opened since lockdown put in place.
According to the reports not all students are not back in to the school, on the other hand only senior students who are preparing for the national college entrance exam were allowed to enter to School. However it is not known that when would junior and middle school students return to school.
Images show that observing social distancing measures and wearing facemasks students have to be in the queue to enter the classroom. After the reports and images are published, it has now been confirmed that the very first hotspot and one of the worst coronavirus affected cities, Wuhan has limped back to normalcy. But nevertheless authorities appeared to be taking strict precautions, according to AFP.
Wuhan, the first major coronavirus hotspot, lifted its strict lockdown of 11 million people on April 8, after 76 days, allowing partial internal travelling as healthy residents could leave the city, which is the capital of Hubei province.