7 endangered migratory species added to conservation list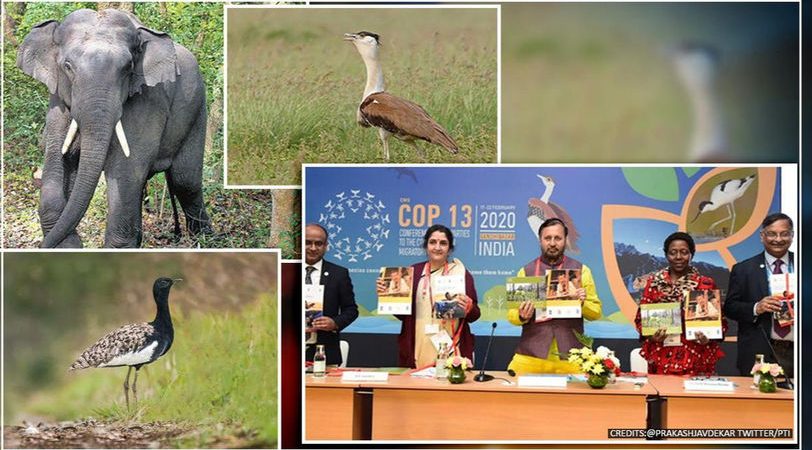 The Conservation of Migratory Species (CMS) has included seven new migratory species on the list of conservation of endangered species.  CMS is an international agency based in Bonn, Germany that aims to conserve migratory species within its migratory range.  The decision was taken recently at its meeting held in Gandhi Nagar, Gujrat,India.
The newly added endangered species includes the Asian elephant, Jagua, Great Indian bustard, Antipodean albatross, Bengal florican, Little bustard and Oceanic white tip shark. This species is included in the first chart of the list as it needs to be urgently   protected.
There were 263 conservationists from the UN as well as from different environmental organizations representing 131 countries as panellists who participated in the meeting. The meeting was inaugurated by Indian Prime Minister Narendra Modi.
The report presented at the meeting observed that there was a significant decline in the number of migratory species, birds and marine life and in order to conserve this endangered species there should be a certain preventive measure in place ensuring the encouragement of renewable, environment -friendly energy, banning of hunting migratory bird and its sale, reducing the number of roads and rail construction projects, stopping of hunting marine mammals etc.
It has  decided to appoint wild life conservator Ian Michael Redmont (Malaysia),Migratory bird conservator Sasha Dench, Bollywood actor Randip Hood as ambassadors for migratory animals conservation publicity.
The meeting was held prior to the UN bio diversity summit which will be convened in October this year. The key objective of the United Nation's bio diversity summit is to prepare international norms for the coming decade to conserve the bio diversity of the universe.