A bike that enables social distancing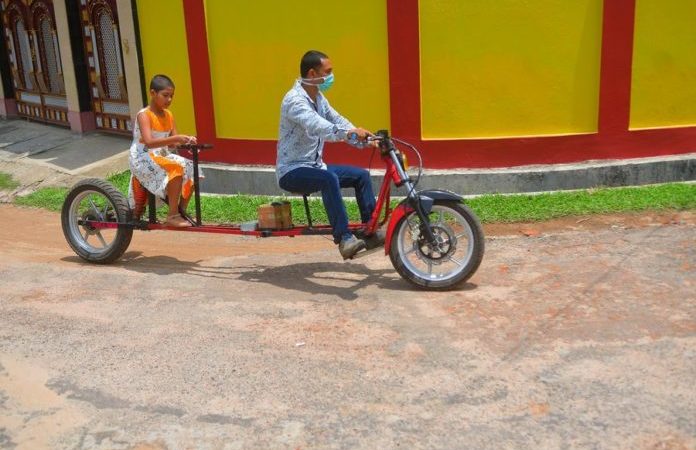 Coronavirus pandemic has changed the world forever. Now it has become inevitable to change our perceptions and thinking process in order to get along with these changes. A report in this regard has come from Agartala, the capital city of India's north-eastern state of Tripura. Here, a man called Partha Saha, a self-made automobile engineer and school dropout, has made a social distancing bike.
Partha made it by increasing the length of the central chassis of his bike so that the gap between the two seats will be more than 1.5 metres. He developed this unique bike to take his daughter to school after the lockdown.
But after his bikebecame news, praises are pouring in from across the world for this innovative idea. It is because this kind of innovation has now become imperative amid the apprehension that even if the lockdown is removed, there need to be stricter measures to contain the Coronavirus. Otherwise living on the planet would be nearly impossible.
Foreseeing this sort of circumstances, Saha has designed this bike with a purpose to give out a message to the world. Now Saha goes to the outskirts of Agartala on this bike with his daughter Prayaga Saha in the backseat, which is indeed 1.5 meters away from him.