A cry of happiness amidst Covid -19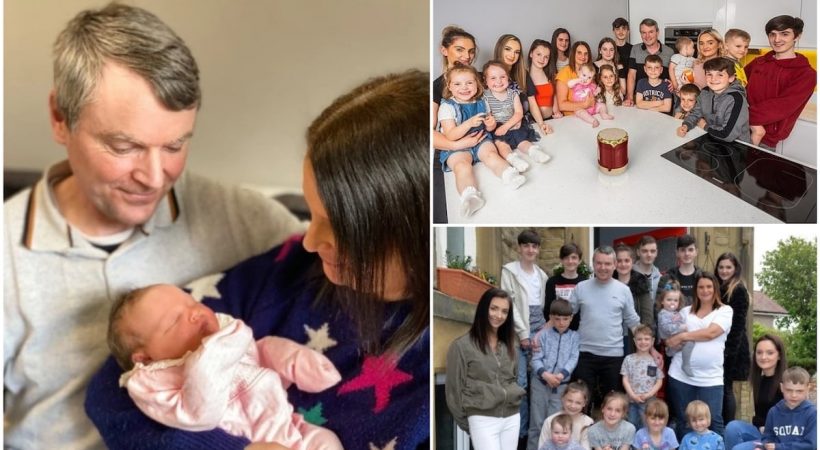 British supermum gives birth to baby number 22
SUPERMUM, indeed. A British woman, Sue Radford, 45, has given birth to her 22nd child adding extreme happiness to her king-sized clan amidst the coronavirus crisis, says a report in The Sun. Labour took ten hours. The newborn is weighing 7lb. The mother welcomed her baby number 22 in what she has called the "strangest birth yet," the report said.
Sue Radford and husband Noel, 49, the parents of Britain's biggest family are yet to settle on a name for their 11th lass.
Of the labour, Sue said: "I was more scared than I had ever been going into hospital with everything going on with the virus, The Sun said.
"We have all been isolating and it seemed wrong to leave our safe bubble to go to a hospital. But when I got there I felt safe straight away. It was the strangest birth yet but by the end of it I would say it was actually one of the best experiences I have had," she said.
Sue, who has spent more than 800 weeks of her life pregnant, has sworn this will be her last baby — but has said the same in the past. Noel had a vasectomy after baby number nine, but had it reversed.
The couple had their first baby when Sue  was just 14. First-born Christopher is now 30 and has two children. Eldest daughter Sophie, 26, has three kids. The family's latest arrival was born at Royal Lancaster Infirmary.
The Noel family  lives in a ten-bed former care home in Morecambe, Lancs and runs a bakery, The Sun reported.