A story of determination and hard work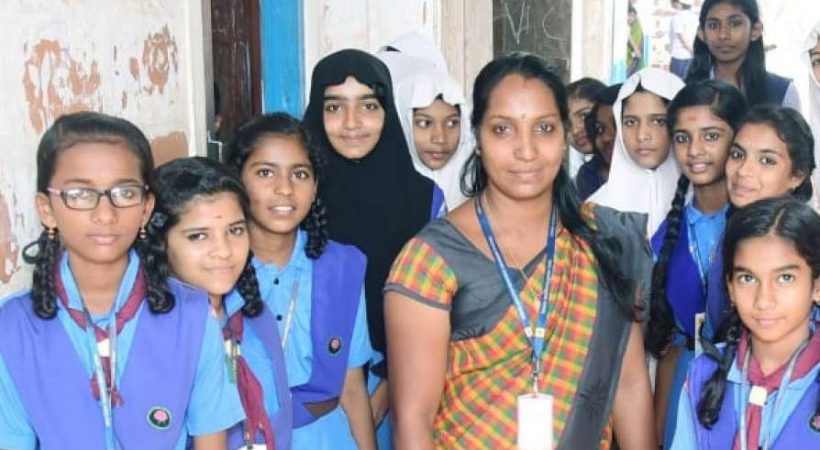 R J  Linsa is teaching English to hundreds of students in the Kanjangadu Iqbal Higher Secondary School. The students and other staff members respectfully address her ''teacher.'' She loves listening to that and a smile flashes across her face…a smile of great gratitude. Until recently, they used to address her as 'chaechi' (elder sister)  or by name respectively. That time she was a sweeper in the school. The story of her journey from a sweeper to a much respected teacher today in the same institution is of determination and hardships. It is stranger than fiction.
There is nothing which can stop you from achieving your goal, if your desire is  genuine and you are ready to work hard. A young Linsa from Kanjangadu, Kerala, has proved the old saying right by working hard and landing a job she had desired for since her childhood. It was not easy for her to pursue her dreams as her father died when she was studying for a degree, leaving the responsibility of her young brother and mother on her shoulders.
Linsa took it as a challenge, took up the job as a sweeper in a school and also continued her studies. She has not only  gained her post-graduation in English Literature, but also a degree in education and degree in Library Science, all with the help and support  of Praveena, the headmistress of the Kanjangadu Iqbal Higher Secondary School,  where she  was working as sweeper.
When a vacancy of a teacher in English came up in the school, the management found her qualified and promoted her to the position. Her success story has gone viral on the social media and the name R.J Linsa is well-known now as a role model for her students and students in the neighborhood.
.