Acting was Irrfan's second love, first was cricket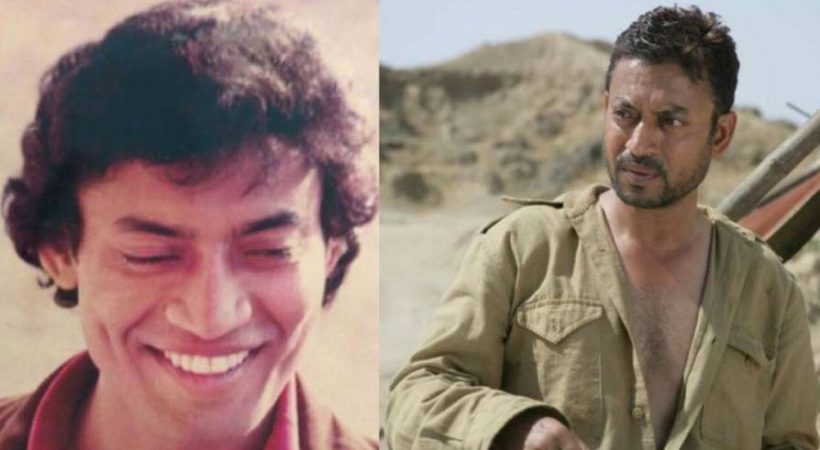 Many are not aware of the fact that ace actor Irrfan Khan, who succumbed to death early Wednesday, was an aspiring cricketer in his childhood days. He was even picked up for Under 23 Rajasthan team for the C.K Naidu Tournament, a pre-stage of  Ranji Trophy, but it was not affordable for this small scale Tyre dealer's son to play such tournament at that time as the expenses were very high. Therefore, as Irrfan himself revealed in an interview, being dejected, he had to give up his cricket dreams and concentrate on his studies. It was during the days of Masters Programme, he was selected for an acting course   at the prestigious School of Drama with a scholarship.
After finishing the course, Irrfan went to Mumbai to pursue an acting career and became active in Doordarshan serials like Bharat ek khojdham, Chanakya, Bhanegi apni bathroom, Chandrakantha etc. He started earning critics' recognition. In 2005, he began his film journey with a role in a movie Rog and after that there was no looking back as both critics and audiences simultaneously became fans of his acting prowess.  It was not his words but his eyes expressing the emotions got the best appreciation from the audience as well as critics which literally endorsed his unusual acting skill.
His trade mark voice, eagle eyes and realistic acting set a new standard in acting. The first official recognition Irrfan earned was for his character in the movie Haas in which he played an anti-hero role and received the Film fare award. Later he made his mark in Hollywood movies like Oscar winning film Slumdog Millionaire, Amazing Spider-Man, Life of Pi, Jurassic World etc.
In 2012, he received National Award for the best actor for the character of Pan Singh Tomar, a sportsman in the movie with the same name. It is in explainable, that a man who wished to be a sportsman and fate compelled him to be an actor, winning the national award after portraying the life of a sportsman on big screen.