Actress-folk singer Parvai Muniyamma passes away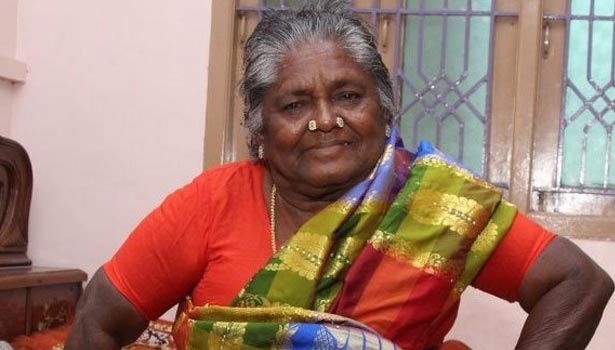 Popular actress, folk singer and one of the remaining exponents of popular indigenous Tamil folk culture, Paravai Muniyamma is no more. According to a report published by a top website, she took her last breath this morning in Madurai after a prolonged kidney-related illness of which she suffered for many years.
She was 83 and is survived by her son and grandchildren.  Born in Paravai near Madurai, Muniyamma was hailed as a top actress and singer in Tamil film industry with her unorthodox and unique style of acting and singing. She had already gained huge popularity in the surrounding areas of Madurai for her folk songs before entering to cinema. Meanwhile she was also signed on Chennai's light music troupe Lakshman Shruti.
Muniyamma made her acting and singing debut in Tamil cinema in the 2003 blockbuster movie 'Dhool' starring Vikram and Jyothika as a talkative grandmother and sang climax song "Singam Pola". Both of her acting and singing in that movie is still a crowd favorite.  She has appeared in several movies with top actors such as Vijay, Ajith, Dhanush, Simbu and Sivakarthikeyan and among others.