Actress takes a break to serve corona patients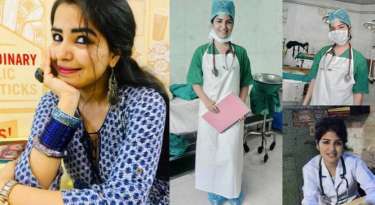 Many doctors and nurses are working day and night to care and serve the coronavirus infected people. It is like they are sacrificing their own lives for this cause. Even retired doctors are willing to lend a helping hand at this time when the virus is spreading wildly. At this time what is notable is a facebook post from Shikka Malhotra.
She shared her post on facebook by mentioning that wants to take a temporary break from acting and get back to her nursing career so that she can serve a lot of coronavirus infected people.
She took her nursing degree in 2014 from Mahavir Medical College, Delhi and played a prominent role in the movie, Kanchali. She decided to serve the corona patients by understanding urgent need of the hour in the medical fraternity.
"When I completed my course, I took an oath saying that I would serve the community. Now, I got an opportunity to do just that," Shikka Sharma posted.
She also requested that all retired doctors and nurses should get back into their service at this time of need. She is now a volunteer nurse at the Balasaheb Thakre hospital in Mumbai. She also requested that all should remain indoors in these times of lockdown and that we should be grateful to our health officials for their hard work and commitment.