Air India Expands International Network with New Destinations and Enhanced Routes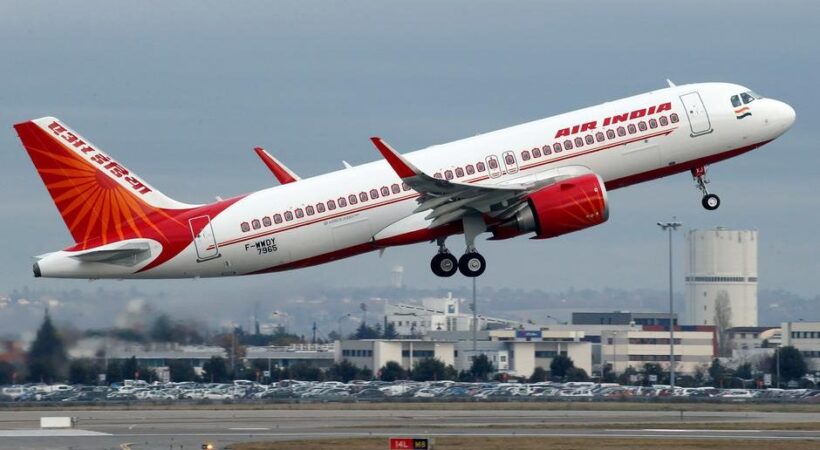 Tata Group-owned Air India is set to embark on a significant expansion of its international flight network this winter, introducing new destinations and increasing frequencies on existing routes. This expansion will strengthen the airline's global reach and position it as a major player in the international aviation landscape.
New Destinations Await
Air India is poised to broaden its global footprint by adding four new international destinations: Phuket, Ho Chi Minh City, Boston, and Los Angeles. These additions will bring the airline's international network to approximately 40 destinations, offering travelers more options for global exploration.
The launch of services to Phuket and Ho Chi Minh City is expected in December, while flights to Boston and Los Angeles are slated to take off in early 2024. The initiation of these routes is contingent upon the arrival of new and leased aircraft, with more than half a dozen prospective international destinations in the pipeline.
Enhanced Fleet and Operations
To support its expansion plans, Air India aims to incorporate over 30 wide-body and narrow-body aircraft into its fleet by March 2024. This includes A350s, B777s, and A320neos, providing greater capacity and flexibility for serving new destinations and increasing frequencies.
Phuket and Ho Chi Minh City routes will be operated on narrow-body aircraft, while Boston and Los Angeles flights are scheduled to be served by the leased Boeing 777 and Airbus A350. These modern aircraft offer enhanced comfort, efficiency, and amenities, ensuring a superior travel experience for passengers.
Recent Initiatives and Winter Schedule
In recent developments, Air India inaugurated flights on four new routes, connecting Bengaluru-Singapore, Kochi-Doha, Kolkata-Bangkok, and Mumbai-Melbourne. These additions reflect the airline's commitment to expanding its network and providing better connectivity across the globe.
As part of its winter schedule for 2023, Air India aims to operate over 200 weekly flights, with more than 80 additional weekly flights already in operation. The winter schedule kick-started with a significant increase in frequency—25x weekly flights (each way) on eight international routes spanning Southeast Asia, the United States, and Europe.
Future Growth Projections
Air India has ambitious plans to add more than 400 weekly flights to its domestic and international network until March 2024. This expansion strategy aligns with the airline's commitment to providing enhanced connectivity and world-class services to passengers across the globe.
Conclusion
Air India's proactive approach to broadening its horizons and increasing flight frequencies reflects its commitment to becoming a key player in the global aviation landscape. The addition of new destinations and the expansion of its fleet underscore the airline's dedication to meeting the evolving travel needs of its customers. Air India is poised to play a significant role in connecting India to the world, offering travelers more choices, enhanced comfort, and world-class travel experiences.