Air India Passengers Stranded in Russia's Magadan Forced to Sleep on School Floor – Video Surfaces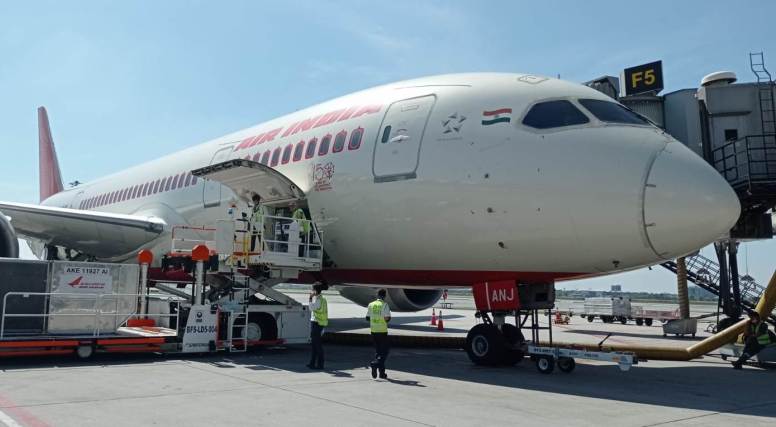 A video circulating on Twitter has revealed the distressing situation faced by stranded Air India passengers on the Delhi to San Francisco route. After their flight, AI173, was diverted to Magadan in Russia due to a technical snag, passengers were compelled to sleep on the floor of a local school. The Indian government and Air India promptly took action to alleviate the situation.
Union Minister of Civil Aviation, Jyotiraditya Scindia, confirmed that an alternate flight was dispatched from Mumbai to Magadan, with an estimated arrival time of six hours. Upon its arrival, the passengers will be flown to their original destination, San Francisco.
An Air India plane flying from New Delhi to San Francisco landed in Siberia after it developed an engine problem.

Some passengers said they were forced to sleep on the floor as they waited for their replacement flight.

Find more: https://t.co/8xyWy2cBPY pic.twitter.com/inmN6Ywh08

— Sky News (@SkyNews) June 7, 2023
Air India's spokesperson acknowledged the concerns and emphasized their utmost efforts to expedite the ferry flight and ensure the health, safety, and security of the passengers and staff. Recognizing the lack of Air India personnel in Magadan or Russia, the airline has been coordinating with the Consulate General of India in Vladivostok, the Ministry of External Affairs (Government of India), local ground handlers, and Russian authorities to provide comprehensive support.
To assist the stranded passengers, a ferry flight carrying essential supplies and provisions has been arranged. Air India remains committed to mitigating the inconvenience faced by the passengers in this unusual circumstance.
While unfortunate, it is evident that steps are being taken to address the situation and facilitate the passengers' onward journey to San Francisco.