Air India to launch non-stop flights from Mumbai to Melbourne in December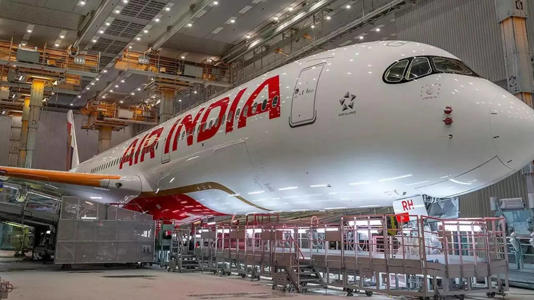 Air India will start flying directly from Mumbai to Melbourne, Australia on December 15. This will be the first non-stop flight between the two cities.
The airline will fly three times a week, adding nearly 40,000 seats per year to the Australian state of Victoria. Economy class tickets will start at Rs 49,000 (round trip).
Flight AI-310 will leave Mumbai on Wednesdays, Fridays, and Sundays at 12:50 AM and arrive in Melbourne at 6:10 PM. The return flight will leave Melbourne at 8:00 PM on these days and arrive in Mumbai at 2:35 AM (all local times).
Passengers from 17 Indian cities can take connecting flights to and from Melbourne via Delhi or Mumbai. The new Mumbai-Melbourne route will also provide seamless connectivity between London Heathrow and Melbourne via Delhi and Mumbai.
The flights will be operated with Boeing 787-8 Dreamliner aircraft, which have 18 lie-flat seats in business class and 238 seats in economy.
Air India currently flies daily to Melbourne and Sydney from Delhi, with a total of 28 flights per week between India and Australia.
The Indian community in Victoria is estimated to be over 200,000 people, making up about 40% of the total Indian diaspora in Australia.
The new flights are aimed at meeting the growing demand for travel to visit friends and family, as well as for business and leisure travel to the region.
Nipun Aggarwal, Chief Commercial and Transformation Officer, Air India, said: "We are excited to launch the only non-stop flight between Mumbai and Melbourne. This is a big step forward in our ongoing transformation program, which aims to connect India to more of the world with non-stop flights."
Natalie Hutchins, Minister for Jobs and Industry, Victoria State Government, Australia, said: "We are thrilled that the first direct flights from Mumbai to Australia will land in Melbourne. This new route will boost tourism, create local jobs, and open up more opportunities for Victorian businesses to reach one of the world's fastest-growing economies."