Air India To Start Direct Flights Between Delhi And Sydney From Nov 15: Details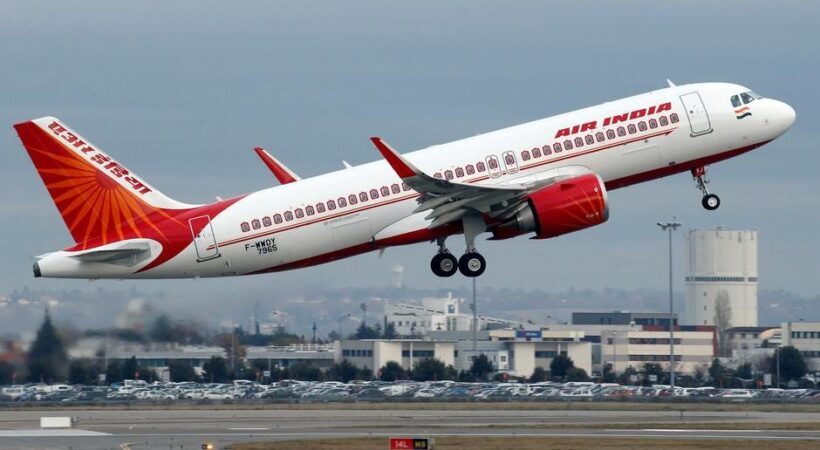 As Australia is ready to open for international travelers in November, Indian national carrier Air India has announced that it will start operating Delhi-Sydney direct non-stop flights from November 15 on wards.
According to the announcement, the airline will operate thrice-a-week service between Delhi and Sydney.
Here is the detailed schedule of Air India's Flights between Delhi and Sydney;
Air India Delhi-Sydney Flight Schedule
| | | | | |
| --- | --- | --- | --- | --- |
| Flight No | Departure | Dep. Time | Arrival | Arr. Time |
| AI 302 | Delhi (DEL) | 13:15 | Sydney (SYD) | 07:10(+1) |
| AI 301 | Sydney (SYD) | 10:15 | Delhi (DEL) | 17:25 |
Air India in a tweet also informed that the bookings would start from 1200 hours on Wednesday through booking offices, the Air India website, authorized travel agents, and booking offices.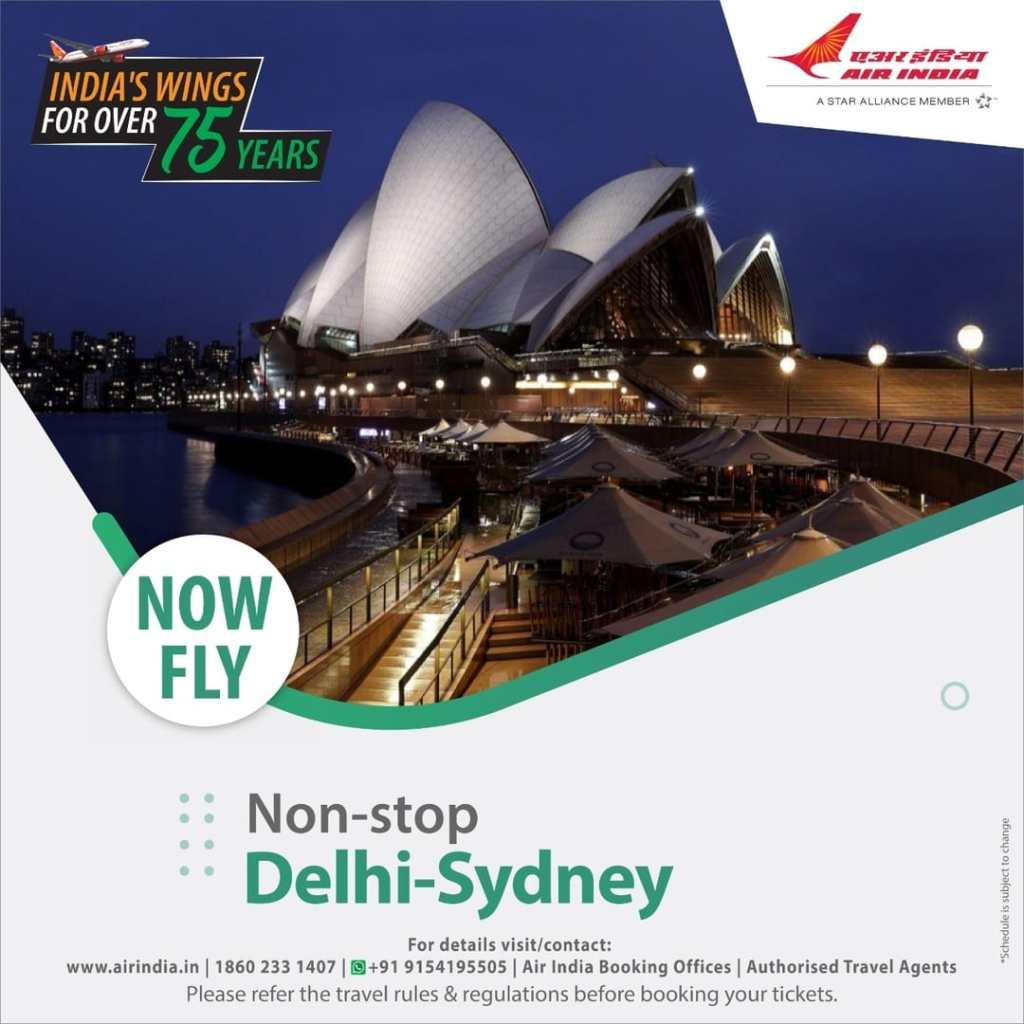 Australia's national carrier, Qantas had earlier announced that it would start operating flights between Sydney and Delhi from December 6 on wards.
"Flights from Sydney to Delhi would make stoppage in Darwin, while, in the reverse direction, the journey would be non-stop. The flights would be operational thrice a week on the Airbus A330 aircraft," the Sydney-based carrier said in a statement on Friday, adding that the frequency would be increased by the end of the year, thus making it a daily service.
The flights between Australia's largest city and India's national capital would initially function till at least March 2022, with an option to continue if the demand is sufficient, Qantas further said.
According to the report, vaccinated Australian permanent residents and citizens will be free to travel through Sydney from Nov. 1 without the need for hotel quarantine on their return.
Two weeks ago, Morrison said Australians, skilled migrants and students would be given priority over foreign travelers coming to Sydney. He predicted tourists would return in 2022 or later, the AP reported.
But while tourists would retain their low priority, Morrison now expects they will return this year.
"That is very possible and very achievable before the end of the year," Morrison said, AP reported.
Sydney-based Qantas announced services to Thailand, Singapore, South Africa and Fiji had been brought forward by weeks or months, the report said.
Australia had one the lowest vaccination rates of any wealthy country due to supply problems and public distrust of locally manufactured AstraZeneca. It now has one of the highest due in part to supply deals done with Britain, Poland and Singapore.