Airport Authority of India Releases New Guidelines For Domestic Flights From May 25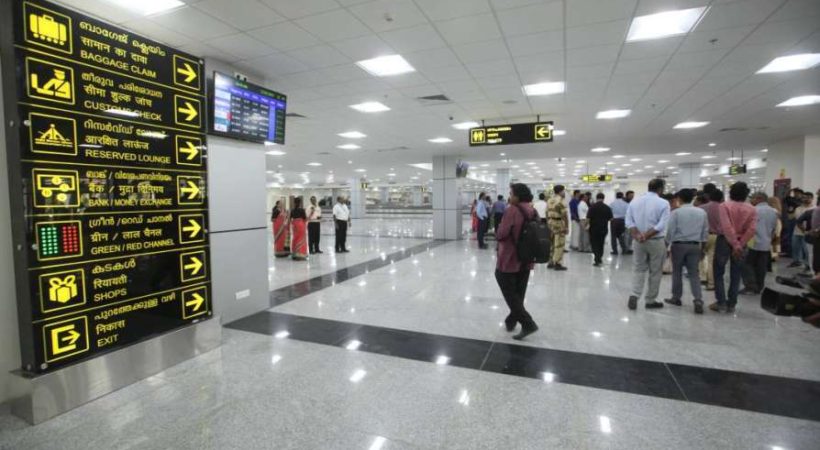 As civil aviation ministry announced the reopening of bookings for domestic  services from May 25, the Airport Authority of India on Thursday has released a new guideline making it compulsory to wear face mask inside a plane. It has also an instruction to keep the passengers in batches while disembarking. The boarding process should be entirely contactless, the guidelines said.
Guideline Measures:
Wearing face mask is must. The airports will monitor whether all passengers are wearing masks. Also Read – Domestic Flights to Resume on May 25 in Calibrated Manner: Aviation Ministry.
Every passenger must have Aarogya Setu App downloaded in his or her phone. Only children below the age of 14 are exempt from this. If a passenger is not under the purview of a tracing app, then he or she will not be allowed to board the plane.
Passengers will be discouraged to use trolleys as that would increase person-to-person contact.
Airlines will be asked to deplane passengers in batches.
Everything that enters the premises of an airport will be sanitised.
Passengers will have to reach the airport at least before two hours of the flight schedule.
But if a passenger reaches the airport too early — over four hours before the scheduled time — they won't be allowed entry inside the airport.
There will be a thermal screening of passengers.
Markings like circle, square should be provided around the baggage collection for ensuring social distancing.
Hand sanitisers shall be made available at various locations.
Sanitisation of every nook & corner of the building and public areas including washrooms, chairs, counters, trolleys, railings, doors, lifts, escalator's etc. to be done before the arrival of the flight and after the last passenger leaves the Terminal Building.
Regular fumigation at taxi pickup and drop off points outside the airport.
Only private cars and specific cab operators allowed for pick-up and drop.
Seating arrangement: This was a guideline for the airports. A different SOP will be released for the flights after consultation with the airlines.
Civil aviation minister Hardeep Singh Puri has said he is not in favour of keeping the middle seats empty once the domestic flights resume services. While the empty seats will become a burden on the passengers as they would have to pay a higher fare to make the flight operations viable, leaving just a seat empty will not be enough as the distance between the window seat and the aisle seat is not 6 feet — the prescribed distance of social distancing to keep COVID-19 at bay.
The DGCA has called a meeting of the private airlines to chalk out the final SOP (Standard Operational Procedure). Interestingly, this meeting will not be conducted via online and to maintain social distancing only two representatives from each airline/airport have been called.