Deepavali sales: Amazon and Flipkart played their cards well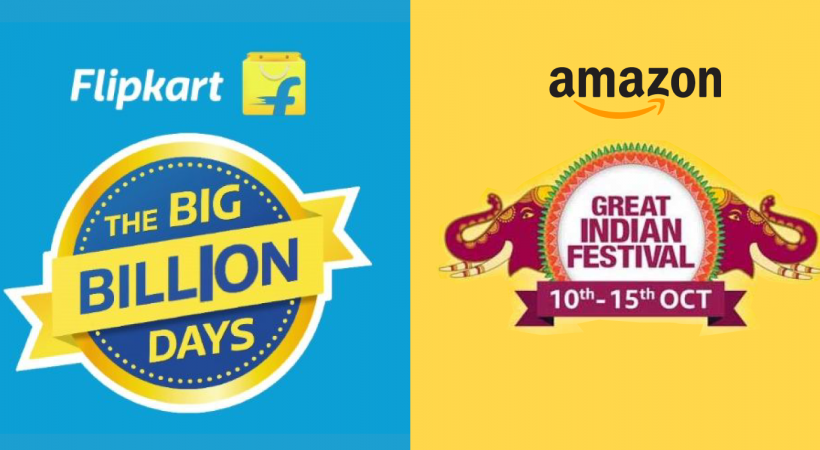 It was reported that Amazon and Flip kart, the Indian e-commerce industry giants have made over 15,000 crores in the recent Deepavali sales. According to Red Seer Consulting, this season has registered a gigantic growth of 64 percentage compared to the last year's Deepavali sales.
Loyalty scheme and credit sale aided the growth
Along with exquisite offers, loyalty schemes announced by companies helped in attaining the increased level of sales. Payment banks, debit and credit card offers and the surge of customers in the tire 2 and tire 3 cities brought in unexpected demand, resulting in the increased sales. Moreover, the fact that Flip kart and Amazon commenced their Big Offer Sales (Big Billion Day and Great Indian Shopping Festival respectively) on the same day attracted the buyers in terms of the variety offered in both the sale offers.
High demand for Premium smart phones
Smart phones, house hold items, fashion, life style commodities etc. were sold out at unexpected rates. During this season the on line market witnessed an increased demand in the category of premium smart phones. While i phone was sold at a discount of Rs.22, 000 in Amazon, One plus 6 was sold at a discount of Rs. 5000.
While most of the smart phones which were sold out last year were under the cost of Rs. 10,000, it was between the range of Rs.10, 000 and Rs. 15,000 this year. Within the first three days, smart phones worth 8 billion dollars were sold out.
House hold items worth 1.7 billion dollars and fashion products worth 1.2 billion were also sold. Apart from the usual EMI and debit and credit card offers, the announcement of card-less allowance triggered the enthusiasm of the customers.