Anand Mahindra's 'Dabba walli in a New York City Street' goes viral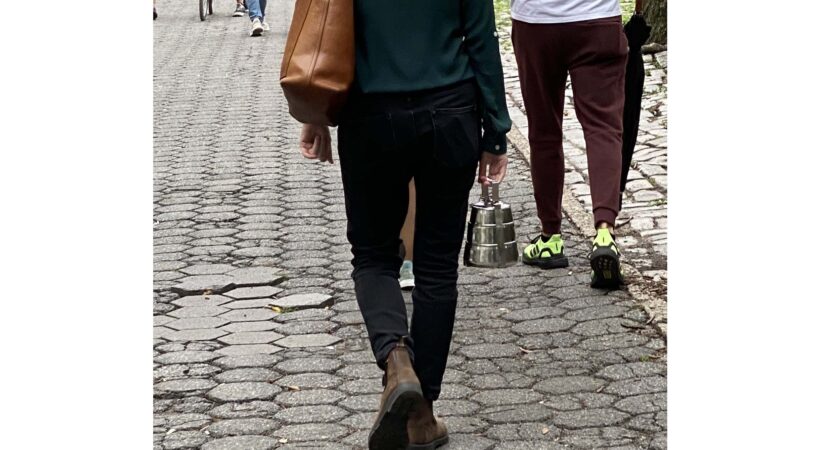 Anand Mahindra, Chairman of Mahindra group is well-known among netizens for his inspiring tweets.
With a massive fan following on Twitter, Mahindra's funny tweets usually make headlines as soon as he posts them as they give importance to empowerment of poor, cultural matters and environmental problems.
Recently he had tweeted a photo of a woman carrying a 'Dabba' and walking in a street of New York city.
"New York, Central Park. Dabba walli," Anand Mahindra captioned while sharing the post. The image shows a woman walking on a path holding a steel tiffin.
New York, Central Park. Dabba walli pic.twitter.com/vMZmToLbOH

— anand mahindra (@anandmahindra) August 19, 2021
The post went viral immediately after Mahindra made his post on twitter.
On Sunday, Mahindra tweeted a video of tigers strolling through Tadoba or Pench side region, Vidarbha. He was also smart enough to compare the tigers with the Mahindra's new roll out XUV 700.
"So our XUV isn't the only big cat on the highway… Magnificent," he wrote.
So our XUV isn't the only big cat on the highway… Magnificent. pic.twitter.com/9A2ayRPXjL

— anand mahindra (@anandmahindra) August 22, 2021