Ankita Konwar on Instagram lists benefits of Vrikshasana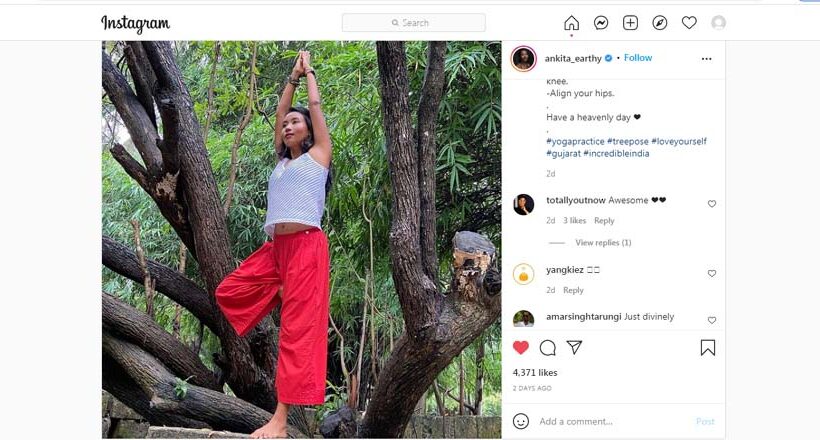 Ankita Konwar, wife of Miland Soman,vetaran actor and model, who married her in 2018, is into yoga.
The marriage was then an exciting news because of their age difference. The groom was 52 and the bride was 27. Ankita is a famous yoga practitioner and very familiar on Instagram.
Ankita thinks yoga is one of the best ways to keep fit and taking to Instagram, she introduces different yoga asanas every week.
In her latest Instagram post in the backdrop of a tree in a scenic rural set up, Ankita performs Vrikshasana (Tree pose).
View this post on Instagram
She also listed the benefit of Vrikshasana on her Instagram post.
"The tree pose, one of my favorite yoga poses. It strengthens the legs, and opens the hips. It improves your neuromascular coordination. It helps with balance and endurance. It improves alertness and concentration," Ankita said in the caption of her post.
She also added, "Do keep in mind these, while trying this pose: Keep your back straight. Improper form can lead to injury. Avoid pressing your foot into your knee. Align your hips."
Method:
Stand straight with your legs close together. Now bend your right leg and place the left foot on the right thigh. Breathe in and lift your hands and place the palms together above your head, make sure that your hands do not bend. Breathe out and come back to normal position.