Workshop for aspirants of Ayurveda medicine held in Madurai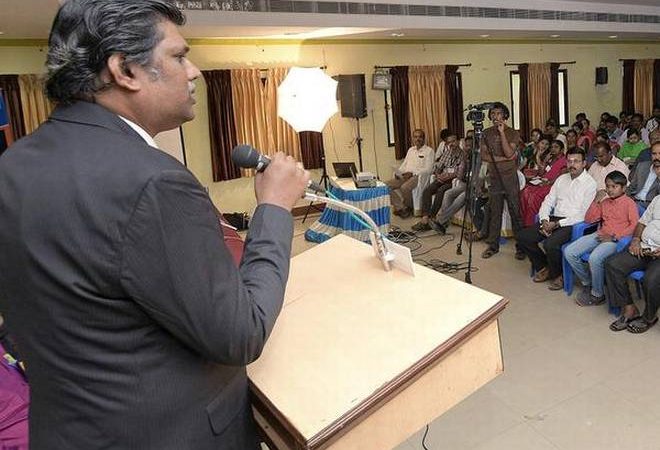 Around 200 members aspiring to register as holistic practitioners of Ayurveda attended a meet organized by the Madurai District Tiny and Small-Scale Industries Association (MADITSSIA).The key areas of the workshop included Ayurveda, Yoga, Naturopathy, Unani, Siddha and Homoeopathy (AYUSH). The workshop, which was conducted on the 23rd of September, saw participants from various parts of Tamil Nadu, Kerala and Puducherry.
J. Jeyavenkatesh, the Chairman of Kokila Siddha Hospital, addressed the paerticipants ands and discussed importance of the Clinical Establishments (Registration and Regulation) Act, 2010.
He emphasized on the fact that registering the practice under the Act will prevent imposters in this field from cheating the people. Whileexplaining the processof registration under the Act, and about the necessary preparations, he also added that it would increase the possibility of receiving loans from the State and Central governments for the establishment of hospitals. He also provided valuable inputs on switching to cashless treatment and the scope of opening a multi-specialty AYUSH Centre.
J. Sriram, one of the members of the Central Council for Indian Medicine, elucidated that if the hospitals had 15 beds and adequate facilities, there would be all possibilities to procure national accreditation and also discussed the possibilities of having a tie up with the Chief Minister's Comprehensive Health Insurance Scheme of the Tamil Nadu government so that people across the social spectrum could get access to treatment.
'The country is slowly moving back to AYUSH treatment and there is a growing demand for natural medicines. It would be great if the All India Institutes of Medical Sciences (AIIMS) in Thoppur has a special centre dedicated for Siddha care as it is traditional medicine that originated from Tamil Nadu,' said K. P. Murugan, the President, MADITSSIA.