Australia Confirms Reopening Of Borders On Dec.15; Check Out Details Of Air Bubble Agreement Between India And Australia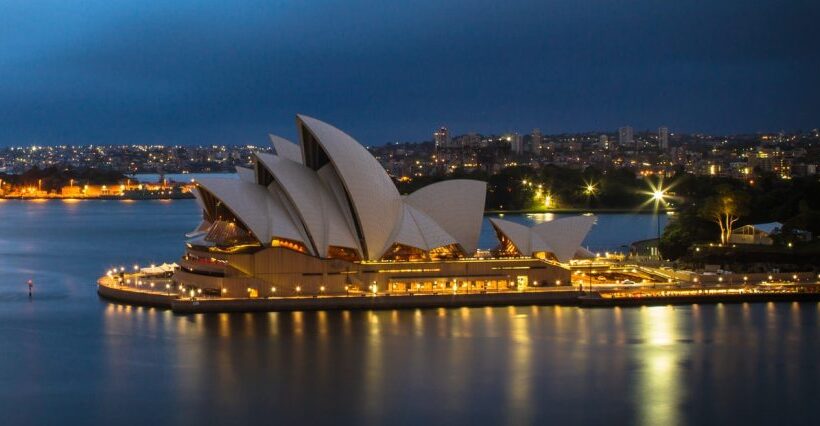 The Australian government has confirmed that it will reopen its borders to eligible visa holders, including skilled migrants and international students on December 15 as announced on November 29.
Speaking on December 13, federal health minister Greg Hunt said that the delayed border reopening for students and skilled labor would go ahead on 15 December, as announced on November 29. Students were supposed to begin arriving in the country from December 1, a plan that the government delayed as a result of the emergence of the omicron variant of Covid-19.
From December 15, students will be able to return to Australia without needing to apply for a travel exemption.
"We are on track for that, that's been reconfirmed over the weekend," Hunt said.
"We said on 29 November that we, we're intending to reopen on 15 December. That has been through the National Cabinet process.
"Victoria is taking steps yesterday, and so that reopening is scheduled, will be going ahead, and has been reaffirmed over the weekend in consultation with the prime minister, the National Cabinet discussion, and the advice from the chief medical officer. So, that's still ongoing."
The Indian Ministry of Civil Aviation (MoCA)earlier announced that it had established an Air Bubble Agreement with Australia taking the total number of air bubble arrangements to 33 countries.
Air bubbles, also known as travel bridges or green corridors, remove the waiting period for travelers from certain countries, by allowing the countries to operate their respective carriers.
International flights have been banned by the country since March 22 due to the coronavirus pandemic.
Under this air bubble agreement, both Indian and Australian carriers can operate passenger flights between India and Australia.
As per the air bubble agreement signed between India and Australia, airlines of both countries may carry the following passengers on their flights being operated under this arrangement.
Inbound Flights Into India
Indian nationals or nationals of Nepal or Bhutan in Australia and New Zealand;
All Overseas Citizen of India (OCI) cardholders and PIO cardholders holding passports of any country; and
All foreign nationals holding a valid Indian visa as per extant guidelines.
Outbound Flights From India
Nationals/residents of Australia, and foreign nationals with valid visa who are eligible to enter Australia/New Zealand;
Any Indian national or national of Nepal or Bhutan destined for Australia/ New Zealand and holding a valid visa of the destination country.
It would be for the airlines concerned to ensure that there is no travel restriction for Indian/Nepalese/Bhutanese nationals to enter the destination country before issue of ticket/boarding pass to the Indian/Nepalese/Bhutanese passenger; and
Seamen of foreign nationalities and Seamen holding Indian passports would be allowed subject to clearance from the Ministry of Shipping.
Recently, Qantas had launched commercial flight services to India after nearly ten years and operated first flights from Sydney to Delhi.
The flight from Sydney to Delhi has operated via Adelaide, while the return flights from Delhi to Sydney have operated as nonstop flights.