'Ayur Masks' handed over to minister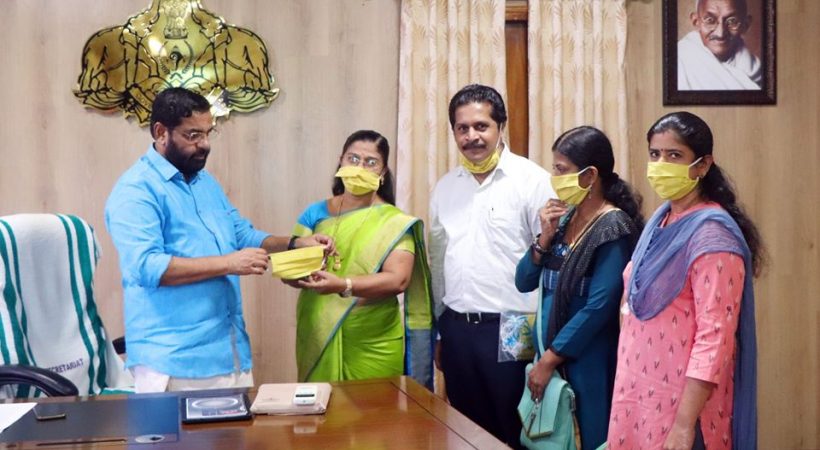 Ayurveda Medical Association of India, Thiruvananthapuram dist. Committee members handed over specially made 'Ayur Masks' to Kerala State Tourism Minister Kadakampally Surendran. The masks are being made as part of the work undertaken by the organisation during this coronavirus pandemic. Ayur Masks are three layer masks specially made using handloom fabric with an herbal mix of Thulsi and turmeric pasted on it.
It is a special mask as the herbal paste helps get rid of irritability of continuous use. Moreover, the masks are reusable four times after washing. The ministry has already decided to make it available  through  Ayurveda Co-operative Store , Thiruvananthapuram. The masks have been produced by Balaramapuram Handloom units.