Baba Ramdev's Patanjali To Launch E-Commerce Platform 'OrderMe' To Supply Swadeshi Goods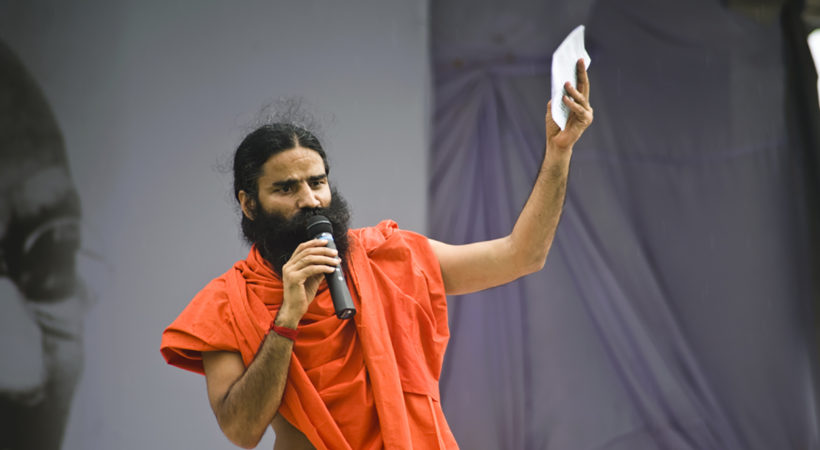 It seems, Baba Ramdev, Yoga Guru and Co-founder of Patanjali Ayurveda has been literally following Prime Minister Narendra Modi's 'Vocal for local' mantra.
In a significant move to promote local products in the country, Baba Ramdev led Patanjali Ayurved has been launching an e-commerce platform exclusively for made-in-India products and swadeshi solutions.
The development to build a swedeshi brand challenging the multinational giants comes, remarkably, within 48 hours after PM Narendra Modi announced the Atmanirbhar Bharat package wherein the PM has called for buying and endorsing local products to save country's local market.
According to the report proposed e-commerce site, named OrderMe, will deliver Patanjali's own ayurvedic products as well as connect the consumer to neighborhood stores selling Indian products.
The platform, expected to be launched in next 15 days, will deliver the products doorsteps free of charge within a few hours.
Additionally, the platform will also offer 24X7 free medical advices to people from approximately 1,500 doctors of Patanjali, as well as yoga tutorials.
Affirming the progress, Patanjali Ayurved managing director and chief executive Acharya Balkrishna said  "OrderMe will only supply and endorse swadeshi products. It is Patanjali's effort to contribute to our long-standing swadeshi movement by connecting all the local retailers and small shop owners so that those selling swadeshi products can benefit from our platform. They can join the platform and the plan is to deliver their products free of cost."
He further said that the platform would promote the micro, small and medium enterprises (MSMEs) distributing domestic items.