First Robotic Knee Transplant in Bengaluru.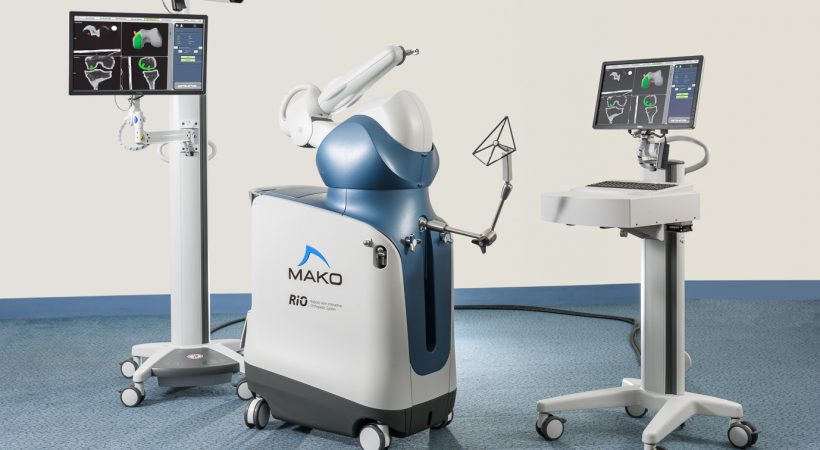 The first successful robotic knee transplant surgery in Bengaluru was conducted at Specialist Hospital Kalyan Nagar by a team of doctors lead by Dr.Prasanth R and Dr. Bertrand P Kaper from US. This was the first of its kind being completed here in Bengaluru and the entire state of Karnataka. Dr. Bertrand is considered as an expert in robotic assisted joint replacement surgeries. It is reported that the team has conducted two back-to-back surgeries. The patients who underwent the surgery were Padmavathi Sunkavalla (65-year-old Tumkur-based homemaker) and Ashalatha Manjunath (56-year-old Bengaluru-based Industrial Services Manager). Both of them were under medical consultation for severe knee pain for several years.
Although the cost of robotic and conventional surgeries remains same, (1.8 lakhs in India) robotic surgery is considered the best in terms of precision and effectiveness. Moreover, it is reported that in the robotic assisted surgery, lesser number bones are removed from knees as compared to the conventional surgery. It is beneficial for the patients because lesser bone removal leads to lesser blood loss and pain. As these surgeries were done using the NAVIO PFS Robotics surgical system, the postoperative outcomes are better and the patient would also be able to leave the hospital earlier than in the case of conventional surgery. Moreover bone-conserving technology used in this system helps in preserving natural anatomy of the patients.
During robotic-assisted surgery, a 3D image of the knee is generates in the system, which allows the robot to suggest exact area for the surgical cut. Once the surgeon is satisfies with this result, he instructs the robot or hand held device to make the cut. Thus it makes sure that doctor approves it and then does the procedure with precision and accuracy.