British PM, Boris Johnson tested positive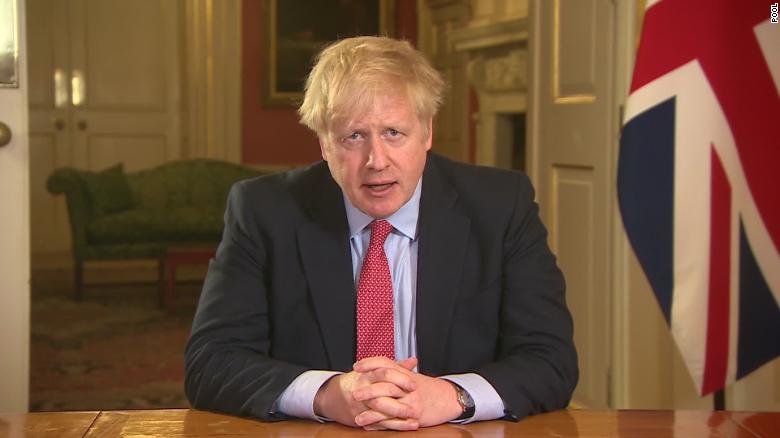 British PM, Boris Johnson tested positive
British PM, Boris Johnson  to self isolate himself after being tested positive for the coronavirus. However, he will still lead the government's response to the outbreak.
"Over the last 24 hours I have developed mild symptoms and tested positive for coronavirus," Johnson said. "I am now self-isolating, but I will continue to lead the government's response via video-conference as we fight this virus." However, British finance minister Rishi Sunak is not self-isolating after Prime Minister Boris Johnson tested positive for coronavirus, a source at the finance ministry said.
According to a Downing Street spokesman, Johnson (55), developed mild symptoms on Thursday – a day after he took part at the prime minister's weekly question-and-answer session in the chamber of the House of Commons.
"The prime minister was tested for coronavirus on the personal advice of England's Chief Medical Officer, Professor Chris Whitty," the spokesman said.
"The test was carried out in No 10 by NHS staff and the result of the test was positive," the spokesman said.
At present, three G7 leaders — Angela Merkel, Justin Trudeau and now Boris Johnson — are running their respective countries while being quarantined.
This is UK's second high profile coronavirus case in last three days. Earlier, Prince Charles (71), heir to the British throne, was tested positive for coronavirus. Right now, he's in Scotland where he is self isolating himself.
So far, 578 people in the UK have died after being infected by the virus. The number of confirmed cases in the country has risen to 11,658. According to a Reuters tally, the death toll in the UK is the seventh worst in the world, after Italy, Spain, China, Iran, France and the United States.
On Thursday alone, 115 people died in the UK after being tested positive for the virus.
Thus, the number of confirmed cases shot up from 9,529 on Wednesday to 11,658 on Thursday, the health ministry said on day three of a nationwide lockdown ordered by Prime Minister Boris Johnson.
When compared to some of its European counterparts, Britain was slow in tightening social distancing measures. PM, Johnson waited until Monday night to announce that all pubs and restaurants are to remain closed and people are to stay at home unless absolutely necessary.
However, the number of cases and deaths in Britain are still lower than in Italy, Spain and France although health officials and scientists have been warning that the peak of the epidemic lies several weeks ahead.