'CAA won't take away anybody's citizenship', Modi-Shah unexpectedly backed by Kapil Sibal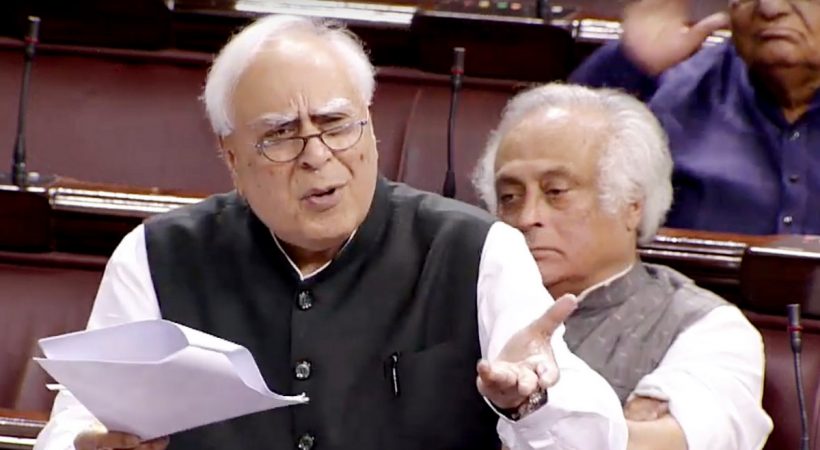 The Congress party virtually made an abrupt and complete reversal of attitude on the Citizenship Amendment Act (CAA) with a remark in the Rajya Sabha by saying that the recently updated citizenship law "is not anti-Muslim". On discussing the Delhi violence in the Rajya Sabha on Thursday, senior Congress leader and former law minister Kapil Sibal said, "We never said CAA will take anybody's citizenship."
Kapil Sibal made this remark to Home Minister Amit Shah's reply on an argument on the Delhi riots in the Upper House.
Shah also said that the Bharatiya Janata Party's stand on the Delhi riots was it was a planned conspiracy and continued to say that the hate speech from many leaders of the Opposition caused fear that eventually led to violence in the country's capital.
Shah went on to assert that the terms of the Citizenship Amendment Act was such that it will not take away anyone's citizenship. He said that it is the Opposition leaders those are spreading misinformation regarding the CAA which is further instilling fear in the minds of minorities especially among Muslims. The Muslims are now living in a fear that one day their citizenship too will be snatched away. "Show me one clause in the CAA which says anyone's citizenship will be taken away," Shah said. To this statement Sibal replied, "Home Minister, nobody is saying that CAA will snatch anyone's citizenship. We are not saying so." The government benches reacted to this in an uproar.
Earlier in the day, Sibal had criticized the Center and questioned the Home Minister about why FIRs were not registered against those who delivered hate speeches in Delhi that sought to incite communal violence.
There was great political and communal unrest in Delhi between agitators and the police on December 11 when the CAA was passed in both houses of Parliament. This move sparked protests across the country too. The narrative behind all the political protests happening in the country is that while coupling the CAA with the NRC and NPR it will deprive the Muslims of their citizenship
In the Rajya Sabha, Sibal also told Shah the NPR was the real problem and not the CAA. "When NPR will be undertaken, there will be 10 additional questions (as opposed to 2010 format). When the enumerator, a representative of the state government, will go and ask them… and then put a 'D' (doubtful) in front of their names… then an inquiry will begin.. And this is not just against Muslims, it is against the poor, Dalit and everyone," Sibal said.
Finally, Sibal's comments were immediately clarified by the Home minister who said that no documents will be sought during the implementation of the NPR and that no one would be marked as doubtful.