Caught on Camera: United Airlines flight catches fire midair; none injured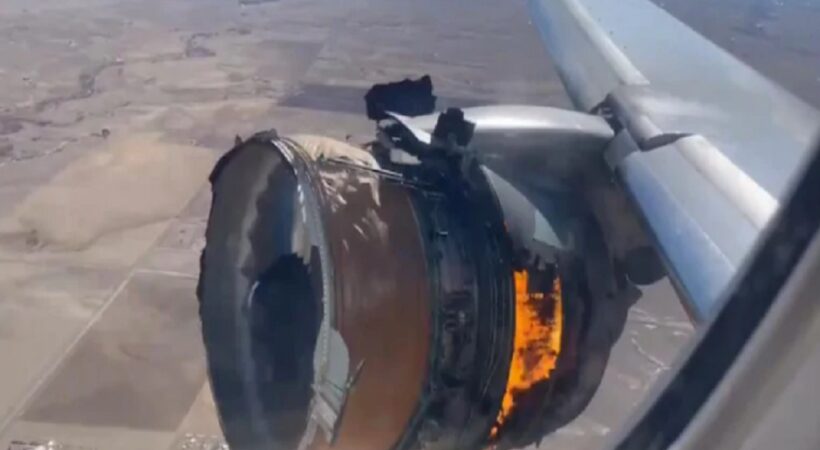 An United Airlines flight flying from Denver to Honolulu caught fire midair as it was closer to landing. There were 231 passengers and 10 crew on board the Boeing 777-200. According to the Federal Aviation Administration, the flight landed safely and no injuries were reported in the air or on the ground.
"United Flight 328 safely returned to Denver after experiencing a significant uncontained engine failure. There were no injuries on the ground or in the air," the United Airlines said in a statement, as reported by Reuters.
"The FAA is aware of reports of debris in the vicinity of the airplane's flight path," the Federal Aviation Administration said in a statement.
It looks like a 777 without an engine inlet.

— Darol (@darolh) February 20, 2021
Amateur videos of the incident that have come out on social media sites have gone viral in which the right engine of the plane could be seen catching fire midair. "Something blew up," a man on the video can be heard saying.
"Getting reports that a plane flying over @broomfield had engine trouble and dropped debris in several neighborhoods around 1:08 pm. No injuries reported at this time. Plane did not land in Broomfield," a tweet by the Broomfield Police Department read.
Engine failure on Boeing 777 United aircraft. Plane took off from Denver and returned safely in 20 minutes. Engine parts fell soon after take off. Pilots flew the aircraft back safely. Look at the engine, it's hardly in shape. pic.twitter.com/gByQ9Sj85q

— Nagarjun Dwarakanath (@nagarjund) February 21, 2021