Chandrayaan-2 takes off majestically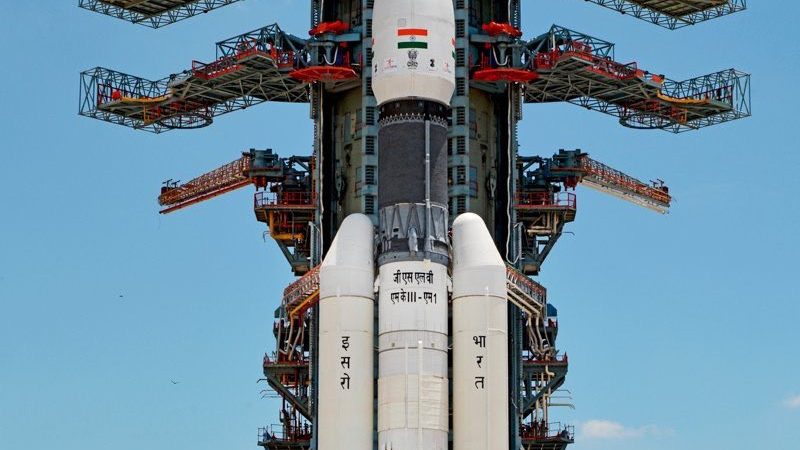 India's second lunar mission, Chandrayaan-2 took off successfully at the scheduled time 2.43 pm on Monday from Satish Dhawan Space Centre at Sriharikota in Andhra Pradesh.
"At around 16 minutes after the lift-off, the spacecraft, separated from the launch vehicle, was injected into the earth's orbit. The heavy-lift rocket Geosynchronous Satellite Launch Vehicle – Mark III (GSLV Mk III), nicknamed 'Baaahubali' passed through the ignition and separation stages seamlessly. One of the most crucial and tricky stages is the C25, the cryogenic stage ignition, took place at 5.18 minutes after lift-off, giving the rocket a final thrust before it is shut off at 15.9 minutes after lift-off. Seconds later, at around 16 minutes after liftoff, the spacecraft separates from the launch vehicle and is placed into the earth's orbit, reports quoting ISRO from the launch station said.
Prime Minister Narendra Modi said, "Every Indian is immensely proud today. The launch of Chandrayaan-2 illustrates the prowess of our scientists and the determination of 130 crore Indians to scale new frontiers of science."
"Chandrayaan2 is unique because it will explore and perform studies on the south pole region of lunar terrain which is not explored and sampled by any past mission," tweeted Prime Minister Modi.
The Rs 978 crore mission, originally scheduled for July 15 at 2.51 am, was called off at the countdown stage after a technical snag. The launch was rescheduled for Monday after scientists corrected the glitch in the rocket.
Congratulating the team who made the mission possible, ISRO chief Dr K Sivan said, "After a technical snag, we bounced back with flying colours."
Chandrayaan-2 lander – Vikram- will attempt a soft landing near the south pole between two craters, Manzinus C and Simpelius N, and study the shadowy regions within. The spot holds significance because the first Chandrayaan mission, in 2008, dropped an impactor near the Sackleton Crate on the south pole and found conclusive proof of water in the lunar soil, rocks and atmosphere, reports from ISRO and agencies said.