Chekutty dolls: The silent symbol of  courage and will power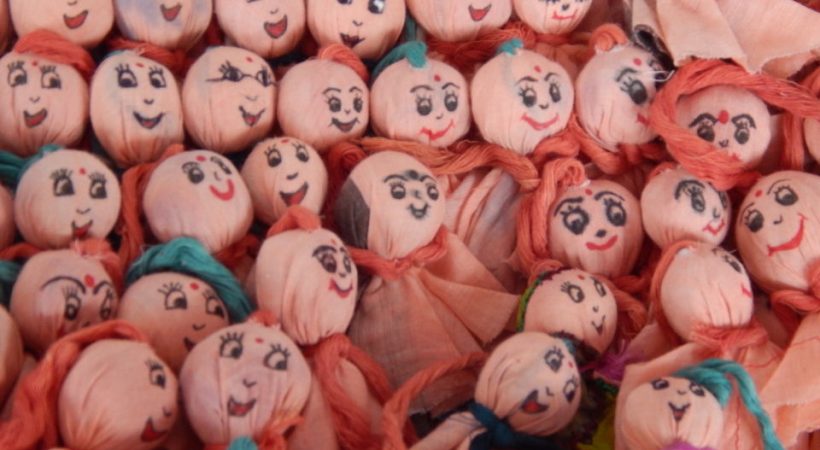 The 2018 floods devastated the entire state of Kerala in India. Many lost their lives and properties in the flood and the way Kerala overcame the situation was a model that gained international acclaim. P K Liji, a 48 year old traditional weaver from Chennamangalam is now turning the saris which were ruined in the floods to beautiful dolls. They are not mere dolls but the silent symbols of the courage and will power of an entire Indian state. Today, Liji earns more than 8000 Indian rupee a month, just from the dolls.
These dolls were exhibited in the sixth session of the Global Platform for Disaster Risk Reduction 2019 which was held in Geneva last month. It was the World Bank that supported the dolls to be presented in Geneva. Moreover, the documentary about the dolls was screened twice in the conference. Not only did the dolls attain international attention, but also they proclaimed the story of overcoming a natural disaster with unity and dedication.
Today, there are thousands of volunteers in nine countries including US, Australia, France and Germany who were trained in the process of making the Chekutty dolls through various workshops, and over 120,000 dollars have been collected by the dedicated work of over 50000 volunteers. The money thus collected was contributed towards the empowerment of the weavers who lost their livelihood in the Kerala floods.
Almost 360 dolls can be made from a sari which is 6 meters long. One doll costs 25 rupees. The sari, which costs Rs.1300, is thus converted into dolls, which are sold for around Rs.9000. Gopinath Parayil, who runs a travel company with designer Laxmi Menon was the one who took the initiative for the creation of the dolls.
But no one expected that simple act of sympathy towards those who lost everything in the flood would turn into an international product. The most exciting response for the dolls was received from an Australian travel company run by Reena Tori who introduced the international workshops on the production of the dolls. Subsequently, a team of tourists visited Chennamangalam to learn more about the dolls and to learn how to make such dolls. The UN has taken these dolls very seriously and is planning to exhibit them in various conferences. Today, there are weavers from other places in Kerala who are planning to make dolls from the sarees that were ruined in the floods.