China and WHO Agree To A Probe Into Covid-19 Origin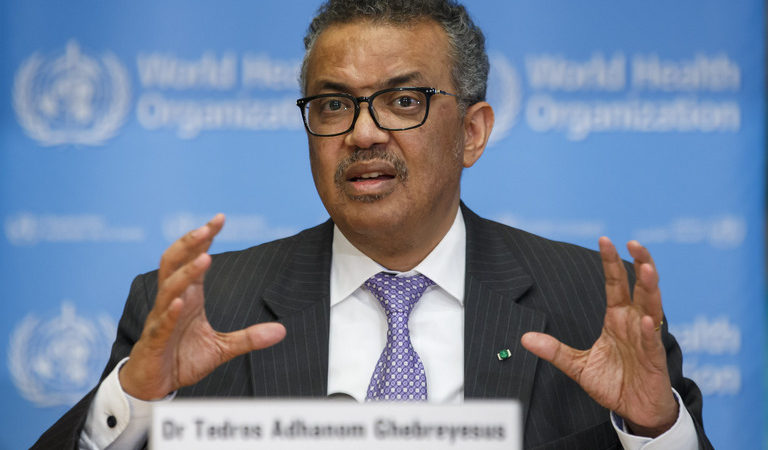 Considering the heated disputes between U.S allies and China over the mishandling of Covid-19 pandemic, WHO's virtual general assembly has seemed generally a progressing step as China and WHO technically gave a nod to probe into the origin of the Covid-19. It was WHO Chief Tedros Adhanom Ghebreyessu during his opening remarks at the virtual session in Geneva opined his intention to go for a probe into the matter at an "appropriate time".
His comment came ahead of discussions on the 62-nation backed draft resolution seeking an independent probe into the World Health Organisation's handling of the Covid-19 pandemic.
Earlier Chinese president Xi Jinping, during his virtual address, had also agreed for an investigation even though he safeguarded the WHO from the mounting international resentments over their alleged mishandling of the deadly disease. On contrary to his previous stand ,Xi said yesterday that he supports efforts to improve response times for future public health emergencies and would back a review as long as it was 'objective and impartial' — and held after the pandemic was under control, as reported by Washington Post.
However releasing a $2 billion donation to the international fight against COVID-19Xi added "At this critical juncture, to support the WHO is to support international cooperation and the battle to save lives," Xi said. "China takes as its responsibility not only the lives and health of its citizens but global public health."
Following Xi Jinping's remarks WHO Chief also agreed for a probe in this regard. In today's address he said, "The WHO is committed to transparency, accountability and continuous improvement. We welcome the proposed resolution before this Assembly, which calls for a step-wise process of impartial, independent and comprehensive evaluation. So, I will initiate an independent evaluation at the earliest appropriate moment,"