Citizens From 99 Countries Exempted From Quarantine On Arrival In India — Full List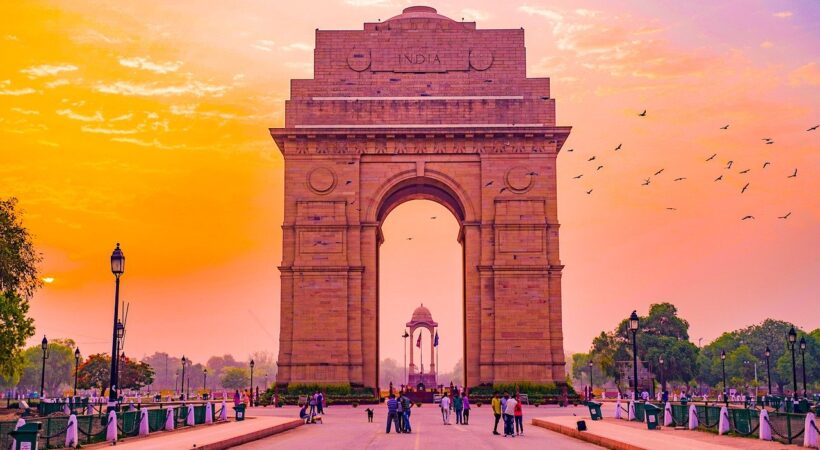 Nationals from 99 countries, which recognize India's Covid-19 vaccine certificates, are allowed quarantine – free arrival in India, according to the latest guidelines issued by the Health Ministry.
"Countries that recognize Indian vaccine certificates, and there are terms of reciprocity, India has allowed quarantine-free travel to their citizens," latest guidelines issued by the Ministry of Health and Family Welfare said.
However, the passengers have been requested to self-monitor their health for 14 days after reaching India.
Requirements of Travel for Fully Vaccinated Travelers
Travelers from these countries have to submit a self-declaration of their fully vaccinated status on the Air Suvidha portal.
They also have to produce a negative RT-PCR test report, not older than 72 hours.
The passengers also need to submit a declaration related to the authenticity of the RT-PCR report and "will be liable to criminal prosecution, if found otherwise," the notification stated.
List of 99 Countries Exempted From Mandatory Quarantine
| | |
| --- | --- |
| S. No. | Country |
| 1 | Albania |
| 2 | Andorra |
| 3 | Angola |
| 4 | Antigua & Barbuda |
| 5 | Argentina |
| 6 | Armenia |
| 7 | Australia |
| 8 | Austria |
| 9 | Azerbaijan |
| 10 | Bahrain |
| 11 | Bangladesh |
| 12 | Belarus |
| 13 | Belgium |
| 14 | Benin |
| 15 | Botswana |
| 16 | Brazil |
| 17 | Bulgaria |
| 18 | Canada |
| 19 | Chad |
| 20 | Columbia |
| 21 | Commonwealth of Dominica |
| 22 | Comoros |
| 23 | Costa Rica |
| 24 | Croatia |
| 25 | Czech Republic |
| 26 | Dominican Republic |
| 27 | Egypt |
| 28 | El Salvador |
| 29 | Estonia |
| 30 | Eswatini |
| 31 | Finland |
| 32 | France |
| 33 | Georgia |
| 34 | Germany |
| 35 | Ghana |
| 36 | Greece |
| 37 | Guatemala |
| 38 | Guyana |
| 39 | Haiti |
| 40 | Honduras |
| 41 | Hungary |
| 42 | Iceland |
| 43 | Iran |
| 44 | Ireland |
| 45 | Israel |
| 46 | Jamaica |
| 47 | Kazakhstan |
| 48 | Kuwait |
| 49 | Kyrgyz Republic |
| 50 | Lebanon |
| 51 | Liechtenstein |
| 52 | Malawi |
| 53 | Maldives |
| 54 | Mali |
| 55 | Mauritius |
| 56 | Mexico |
| 57 | Moldova |
| 58 | Mongolia |
| 59 | Montenegro |
| 60 | Namibia |
| 61 | Nepal |
| 62 | Netherlands |
| 63 | Nicaragua |
| 64 | Nigeria |
| 65 | Oman |
| 66 | Panama |
| 67 | Paraguay |
| 68 | Peru |
| 69 | Philippines |
| 70 | Poland |
| 71 | Qatar |
| 72 | Romania |
| 73 | Russia |
| 74 | Rwanda |
| 75 | San Marino |
| 76 | Serbia |
| 77 | Sierra Leone |
| 78 | Singapore |
| 79 | Slovak Republic |
| 80 | Slovenia |
| 81 | South Sudan |
| 82 | Spain |
| 83 | Sri Lanka |
| 84 | State of Palestine |
| 85 | Sudan |
| 86 | Sweden |
| 87 | Switzerland |
| 88 | Syria |
| 89 | The Bahamas |
| 90 | The United Kingdom |
| 91 | Trinidad & Tobago |
| 92 | Tunisia |
| 93 | Turkey |
| 94 | UAE |
| 95 | Uganda |
| 96 | Ukraine |
| 97 | United States of America |
| 98 | Uruguay |
| 99 | Zimbabwe |
However, passengers from ten countries are required to follow additional measures on arrival in India. Citizens from these countries are advised to follow additional measures on arrival in India, including post-arrival testing (Countries at-risk). Here is the list:
List of High Risk Countries
| | |
| --- | --- |
| S. No. | Country |
| 1 | Countries in Europe including The United Kingdom |
| 2 | South Africa |
| 3 | Brazil |
| 4 | Bangladesh |
| 5 | Botswana |
| 6 | China |
| 7 | Mauritius |
| 8 | New Zealand |
| 9 | Zimbabwe |
| 10 | Singapore |