Coronavirus infected cases in Kerala likely to cross 80 lakh by the end of April says Johns Hopkins University report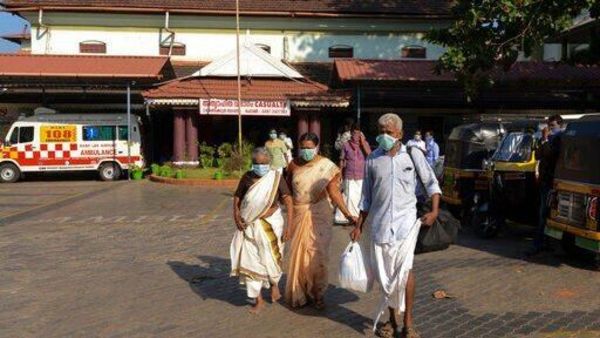 The number of infected cases in Kerala is likely to cross 80 lakh by the end of April, a report by Johns Hopkins University quoting the Centre for Disease Dynamics, Economics & Policy states.  The week reports. The first three positive cases in India were reported in Kerala, with all three patients recovering from COVID-19.
However, Kerala now stands second to Maharashtra with the most number of confirmed cases in the country. As per the India COVID-19 Tracker, Kerala has reported 109 positive cases, but no deaths. Four people have recovered.
The CDDEP report suggests that by April end, Kerala will have around 80 lakh confirmed cases with 80,000 to 90,000 people likely to be hospitalised. This includes both symptomatic and asymptomatic cases.
Kerala started taking preventive measures after the first three cases were reported in the country in January. After that, people were urged to follow and take preventive measures, like frequent handwashing, using sanitisers and avoid mass gathering. State Chief Minister Pinarayi Vijayan set up policies that would help citizens to overcome the situation easily. People have also been asked to practice social distancing. As preventive measures, the state was put under lockdown till March 31. The CM also urges people to stay indoors and practice social distancing. At present, the whole country is under a 21-day lockdown from Wednesday.
The state is also well-known for its measures in containing the spread of the Nipah virus in 2018 and 2019 after 17 people died from the infection.
The Johns Hopkins University report has stated that if distancing and isolation is not followed strictly, despite the lockdown, the number of positive COVID-19 cases is likely to go over 20 crores in India.
The report was prepared by a team from the Johns Hopkins University and the Centre for Disease Dynamics, Economics and Policy.