Coronavirus: Kerala on high alert, 8 more cases confirmed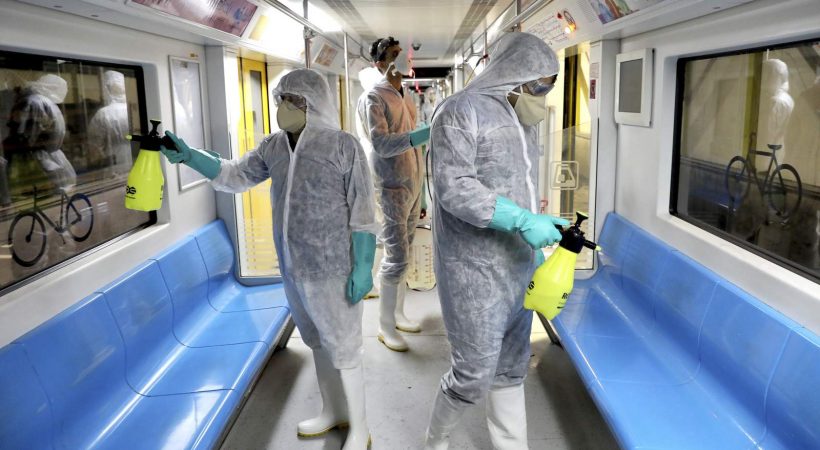 The total number of people tested positive reaches 14 in the state; educational institutions, cinema theaters  will remain closed until March end;  people are asked to restrain themselves from taking part in festivals, marriage functions and other crowd events
 With more people  tested positive and more people  placed under  observation  in different hospitals and surveillance in houses,  the situation in the state is a little scary.  However, the government  is doing its maximum to keep the  people aware of the dangers  if the deadly virus spreads  to more areas.
Chief Minister Pinarai Vijayan on Tuesday   told people to keep away from crowds  as the disease spreads through contacts. He asked those who come from foreign countries to share their travel details  with the  concerned authorities immediately after arrival at airports and present themselves for preliminary screening. All airports have been equipped  with the required facilities. All government health facilities including medical colleges and district hospitals are fully prepared to receive patients tested positive.
The total number of people tested positive in the state  according to official reports are 14 and 1495 people are under   surveillance.
However, the affected people are those who had come from the virus-hit Italy and their contacts  back home. Those who are under observation are also  the people who came in contact with the infected people. They included the  old parents, the car driver and those who went to the airport to receive them.
The  chief minister said, in  the wake of more cases being reported, all educational institutions including  tuition centers and Madrasas in the state  would remain closed until March 31. But, exams for class 8, 9 and 10 and higher secondary would be held as per schedule. Students who are under observation would be permitted to write examinations in a special room. All entertainment programs are also called off. Cinema theaters will not function until March end. Religious festivals and marriage functions will be reduced to just rituals and the public are not allowed. The chief minister has also requested pilgrims  to avoid visiting Sabarimala for darshan during this period.
India's first three positive cases, reported from Kerala early last month, have been treated and discharged from hospitals.
Meanwhile, efforts are on to bring back the Keralites stuck at Italian airport.