Coronavirus Vaccine: University of Oxford Begins Second Phase of Human Trial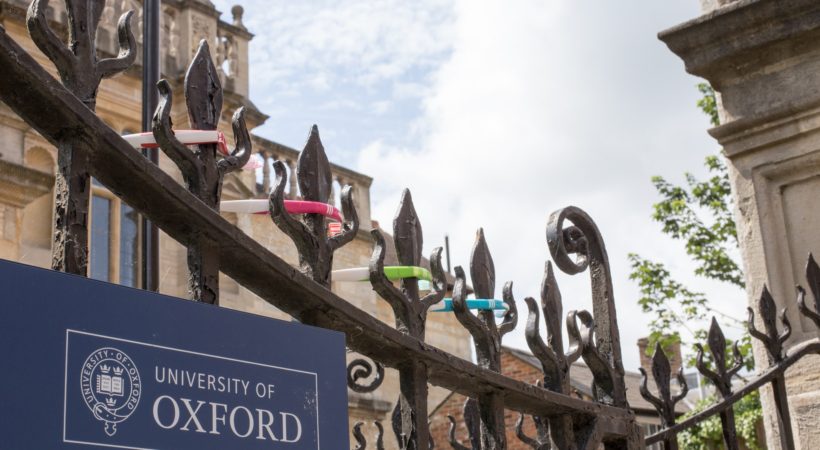 Considered as the 'front runner 'in COVID-19 vaccine researches, University of Oxford has started second phase of the human trials today.In the first phase  which began in April  included 1,000 adult volunteers. Whereas, in the second phase 10,000 volunteers including over 70s and 5-12-year-olds – have been enrolled, according to a report in mirror.
According to the report, Professor Andrew Pollard, head of the Oxford Vaccine Group, said: "The clinical studies are progressing very well and we are now initiating studies to evaluate how well the vaccine induces immune responses in older adults, and to test whether it can provide protection in the wider population."
Phase 2 of the study involves expanding the age range of people the vaccine is assessed in, to include a small number of older adults and children, the report said.
In phase 2 scientists will estimate the immune response of the vaccine in different age groups in order to understand whether there is variations in the performance of immune system.
In phase 3 part of the study includes impact assessment of how the vaccine works in a large number of people over the age of 18. This group will allow assessment of how well the vaccine works to prevent people from becoming infected with COVID-19.
According to IANS to assess whether the vaccine works to protect the volunteers from Covid-19 in the advanced trails, statisticians in the Oxford team will compare the number of infections in the control group to the number of infections in the vaccinated group.
"For this purpose, it is necessary for a small number of study participants to develop Covid-19. How quickly we reach the numbers required will depend on the levels of virus transmission in the community," the University of Oxford said.
"If transmission remains high, we may get enough data in a couple of months to see if the vaccine works, but if transmission levels drop, this could take up to 6 months," it added.