COVID-19: Child mortality may rise for the first time in 6 decades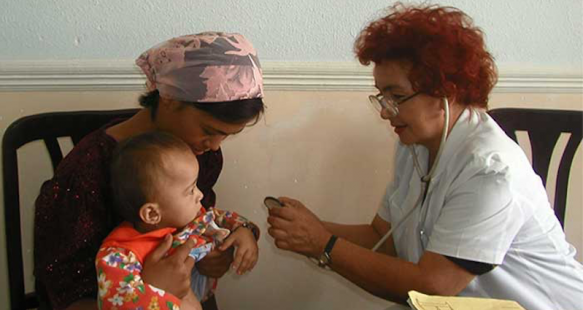 COVID-19's collateral damage could drive up the global child mortality rate for the first time in 6 decades, The Washington Post reports, citing a Lancet Global Health study published today.
An additional 253,500 to 1.2 million children under 5 could die in the next 6 months, according to scenarios modeled by Johns Hopkins Bloomberg School of Public Health researchers.
Maternal deaths could rise from 8% to 38%.
Researchers attribute the reason behind the rising of maternal deaths to pandemic and its upending access to essential services surrounding childbirth, immunizations, and essential treatment for childhood pneumonia, diarrhea, and other diseases. The researchers quantified COVID-19's indirect effects on maternal and child mortality in 118 low- and middle-income countries.
Medical supply chain disruptions, the lack of financial resources, and declining use of health services by people worried about  infection "will be more catastrophic for mothers and children than COVID-19 itself," writes UNICEF Executive Director Henrietta Fore in a companion commentary.