Covid-19 Lockdown: India for phased reopening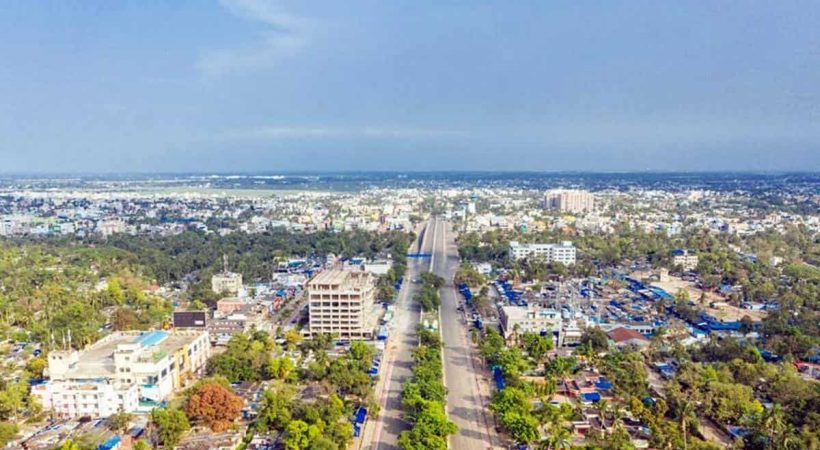 Religious places, hotels, restaurants and shopping malls will be permitted to open from June 8 and Health Ministry will issue SOPs.
As the forth phase of lockdown ends on May 31,the Ministry of Home Affairs (MHA) has issued guidlines for the phase 5 lockdown, which permits partital reopening in areas outside the containment zones, will be effective till June 8. However, decision on recommencing of Schools and educational institutes will be taken in second phase in July.
"The current phase of reopening, Unlock 1, will have an economic focus," an MHA statement said.Being named as Unlock 1.0, new guidlines allows malls, restaurants, religious places to open in all areas except containment zones from June 8. It however prohibited opening of bars, gymnasiums, entertainment parks, cinema halls, metro rail and international air travel.
In wake of the COVID-19 pandemic, the lockdown was started on March 24. Its fourth phase is going to end on May 31.
From 01.06.2020
●Within Containment Zones, #Lockdown restrictions to continue till 30.06.2020
●#Unlock1 All activities to be relaxed in phased manner outside containment zones, as per @MoHFW_INDIA guidelines
●States may impose restrictions/prohibit activities as per assessment pic.twitter.com/LDbmvf6Gfa

— Spokesperson, Ministry of Home Affairs (@PIBHomeAffairs) May 30, 2020
"All activities that were prohibited earlier will be opened up in areas outside containment zones in a phased manner with the stipulation of following Standard Operating Procedures (SOPs) to be prescribed by the Health Ministry," said the statement.
Religious places, hotels, restaurants and shopping malls will be permitted to open from June 8 and Health Ministry will issue SOPs.
MHA said that lockdown shall continue to be implemented strictly in the containment zones that will be demarcated by the State governments. "Within the containment zones, strict perimeter control shall be maintained and only essential activities allowed," MHA said.
MHA said that persons above 65 years of age, those with co-morbidities, pregnant women, and children below the age of 10 years are advised to stay at home, except for meeting essential requirements and for health purposes.
MHA said that authorities are advised to encourage the use of the Aarogya Setu application.Wearing of face masks and maintaining social distancing is compulsory at all public and work places.
The National Directives for COVID-19 management has been reiterated and advises work from home as far as possible. It prescribes staggered work hours, frequent sanitization and social distancing at workplaces. The number of people in marriage functions cannot exceed 50 and for funerals and last rites the number has been capped at 20. Spitting in public places will be a punishable offence.
Any kind of violation of lockdown measures will be punishable under the DM Act, 2005.
Containment zones are in 13 cities — Mumbai, Chennai, Delhi / New Delhi, Ahmedabad, Thane, Pune, Hyderabad, Kolkata / Howrah, Indore (Madhya Pradesh), Jaipur, Jodhpur (Rajasthan), Chengalpattu and Thiruvallur (Tamil Nadu). These cities also account for 70% of total COVID-19 cases in the country.