COVID-19: positive cases reach 21,700 in country, 4325 patients cured, says Union Health Ministry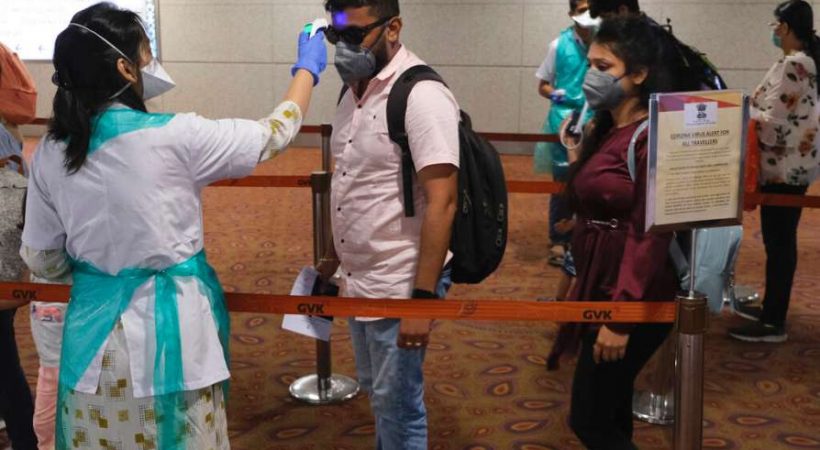 New Delhi : The number of COVID-19 cases in the country rose to 21,700 on Thursday with an increase of 1,229 new cases in the last 24 hours. Further, 4,325 patients have been cured, discharged or migrated, said the Union Health Ministry as reported by ANI.
According to the Health Ministry, there are 16,689 COVID-19 active cases inclusive of the total number of cases in the country. 686 patients have died due to the deadly virus.The growth curve of COVID-19 has been flattened in the country but it is difficult to tell when it will reach its peak, said the Indian Council of Medical Research (ICMR) on Thursday. Report said.
While addressing a press conference, Dr Balram Bhargava, Director General, ICMR said, "It is very difficult to tell that peak in COVID-19 cases will arrive by May 3 or when it will come. But it is very stable. The positivity rate has been 4.5 per cent throughout, one can say we have been able to flatten the curve. However, difficult to predict it (peak)."
According to the Health ministry's data, Maharashtra is on the top of the list with most COVID-19 cases, 5,652 cases of which 789 patients have recovered and 269 patients succumbing to coronavirus. Gujarat and Delhi are second and third on the list respectively with Gujarat having 2407 cases of which 179 patients have recovered and 103 deaths. Meanwhile, in Delhi, the tally stands at 2248 cases of which 724 patients have recovered and 49 patients have died from COVID-19.Rajasthan's tally stands at 1,890 cases with 230 patients cured while 27 deaths have been reported as of Thursday.
Madhya Pradesh has 1695 cases of which 148 patients have recovered and 81 deaths reported. Tamil Nadu, on the other hand, stands with 1629 cases of which 662 patients have recovered and 18 have died due to the deadly virus.India has been able to cut transmission, minimise spread and consistently ramp up COVID-19 testing in the last 30 days of lockdown, said Centre on Thursday.
"In last 30 days of lockdown, we have been able to cut transmission, minimise spread, consistently ramp up our testing and utilize this time to prepare ourselves for future," said CK Mishra, Environment Secretary and Chairman of Empowered Group-2 which has been mandated with the availability of hospitals, isolation and quarantine facilities for COVID-19.
According to report AIIMS Director Randeep Guleria on Thursday made an appeal to the people to not stigmatise the patients who have recovered from COVID-19 as it is creating problems in the society. "I would like to appeal to everyone that we should look at how we can support the families and patients who have had COVID-19 rather than stigmatise them and not accept them in the society," said Guleria.
"Majority of the patients are coming alright and coming out and these are actually are symbols of hope that they have had COVID-19 and have come out and yet we have stigmatised them to a large extent. It is creating a panic; it is creating problems as far as society is concerned," he added.