Covid-19 recovered nurse expresses her intention to work again in the isolation ward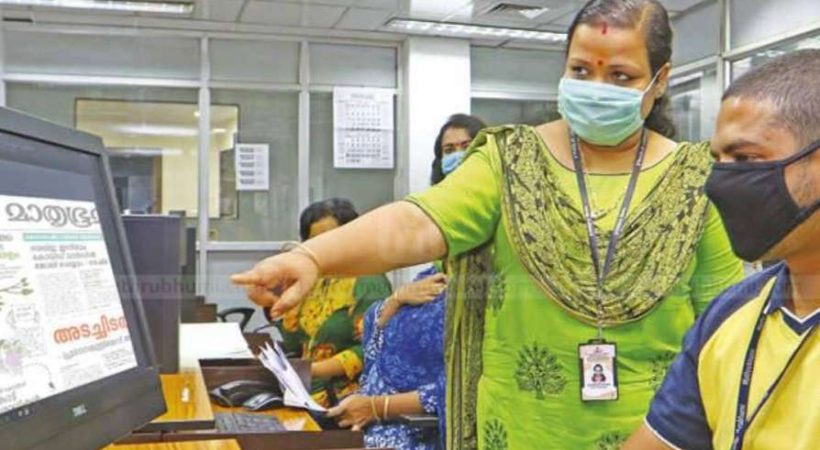 As a move to honor the nurses on the International Nurses day , Mathrubhumi, one of the noted Malayalam news paper in India has appointed Reshma Mohandas, a Covid-19 recovered nurse working in Kottayam Medical College as their Guest Editor.  In an interview with the News paper Reshma who recovered recently from the disease reiterated that as a nurse she is pretty ballsy herself to confront the virus again and would work in the Covid-19 ward.
According to her, though it is mandatory to keep less contact with the patient , it might not be necessarily possible to do so as the health workers always prioritize the life of the patient over the ailment and as the job demands such stronger commitment, many nurses have become victims and it was the same reason why Reshma also contracted the disease.
It was during the work in the isolation ward at Kottayam medical college, where the oldest couple in India who recovered from the Covid19 Thomas Abraham 93,and his 88-year-old wife Mariyamma was adimitted, Reshma got infected. After 10 days of work,she started showing the symptoms and subsequently shifted to isolation ward. While residing in isolation ward Reshma had written a Story 'an uncalled friend' to motivate others and that too became viral on Social media.
Again working in  the covid ward after returning was no mean feat, but Reshma's readiness to do the same was hailed by everyone as a wondrous act.
It is her husband Unnikrishnan, who is also an engineer, encourages her in her fight against Covid -19.