Covid Testing Rules Eased For Passengers Arriving In U.K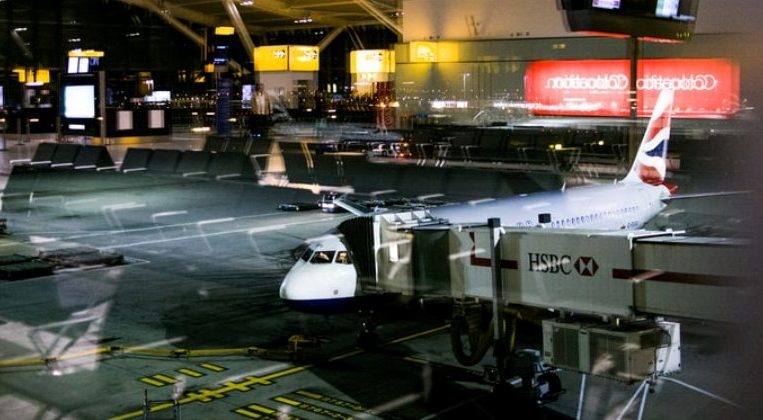 The UK government on Friday announced further easing of international travel rules for vaccinated people coming to the country. It is in the wake of the decline in Covid-19 cases that the UK further eased the travel regulations.
From October 24 travelers from low-risk countries will no longer need to take expensive Covid-19 tests upon arrival in England, according to the new rules. This makes returning passengers to undergo lateral flow tests instead of taking expensive PCR tests.
As the U.K dropped India from their red list which includes high-risk countries, the Indian travelers will also be benefited from this new rule change. Indians who received Covishield vaccines have already been avoided from undergoing 10-day mandatory quarantine as the U.K approved India's CoWin certificate and Covishield vaccines after a row between the two nations.
"From 24 October fully vaccinated passengers and most under 18s arriving in England from countries, not on the red list can take a cheaper lateral flow test, instead of a PCR test, on or before Day 2 of their arrival into the UK. These can be booked from 22 October," the UK government said in its order.
The UK government added that the eligible vaccinated will be able to order cheaper lateral flow tests from private testing providers as an alternative to a PCR, offering faster results.
"Passengers will need to take a photo of their lateral flow test and booking reference supplied by the private provider and send it back to them to verify the result. Passengers are also able to book to have a test which they can take on their arrival into the UK at testing centers located in some airports," the UK government stated.
However, travelers who have already bought a PCR do not need to buy another test, the order stated
With the rule change, if anyone receives a positive result from lateral flow tests will be required to self isolate themselves and to take a free PCR test through the National Health Service.
NHS Test and Trace tests – which can be ordered for free – cannot be used for international travel, the government said.
Earlier, in a reciprocal measure over UK's action rejecting India's CoWin vaccination certificate and imposing quarantine on Indian travelers arriving in Britain, On October 1 India had decided to impose similar travel restrictions on British citizens including 10-days mandatory quarantine.
However, on October 7, the U.K decided to recognize India's CoWin certificate and avoided Indians from taking 10-day mandatory quarantine upon arrival in the country. Consequently, India had decided to withdraw the rules imposed on the U.K citizens.