Cristiano Ronaldo Forced into Quarantine over Corona virus scare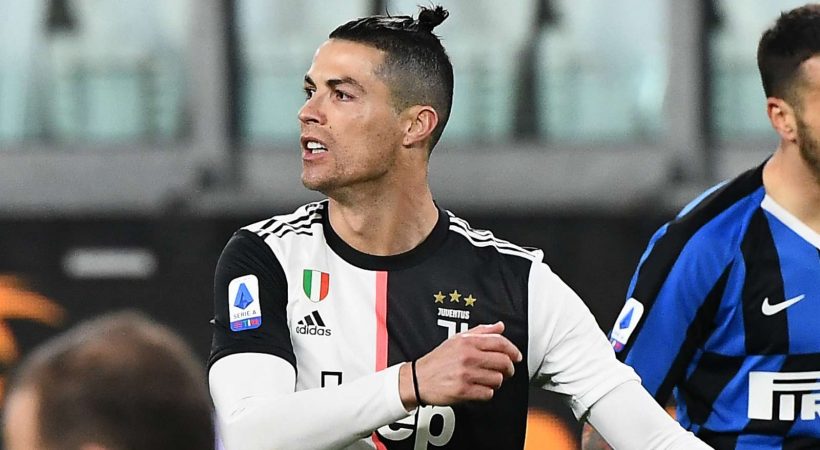 Juventus football star, Cristiano Ronaldo has been forced into quarantine after his fellow teammate Daniele Rugani was tested positive for Corona virus. The forced quarantine is due to the fact that Italy is one of the most affected countries by the pandemic in the world. As part of the precautionary measures taken by the country, the government has suspended all sporting events until April 3.
It is learnt that these two players – Cristiano Ronaldo and Daniele Rugani, played together in their recent game against Inter Milan in Serie A. And since the defender has been tested positive for the virus, every player of the Juventus and Inter Milan squad will have to be quarantined as per the regulations issued by the health authorities of the country.
In a statement, Juventus confirmed that Daniele Rugani has been tested positive for Corona virus. The club also asserted that it will cooperate with all the isolation procedures required by the law. This also includes a census on those who had been in contact with the affected player.
It is confirmed that the likes of Cristiano Ronaldo have been quarantined to avoid any possible virus contraction. Juventus midfielder Federico Bernardeschi had claimed earlier this week, that he would be self-isolating himself in a hotel in order to avoid any possible contact with his family who might be at a larger risk.
Daniele Rugani took Integram to appraise his fans and reassured everybody that he was fine. He also appreciated the efforts of the medical teams around the world that have been working tirelessly to fight the outbreak. He urged the people around the world to follow the measures set out by the authorities to help contain the virus.
In this context, all sporting events including the Serie A have been suspended until April 3. This is due to an increasing number of Corona virus positive cases in the country. It is reported that over 12000 people have been tested positive for corona virus in Italy. The death toll has risen to 800 people, including 200 deaths in the past two days.