Cure for Corona: Dr. Baric, Epidemiologist, claims that his team's efforts can be effective soon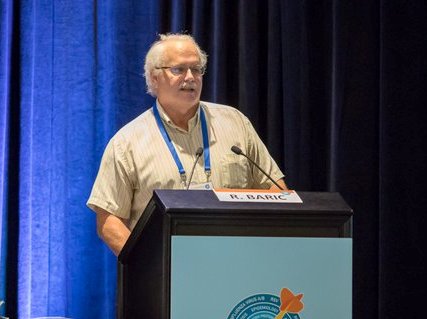 The American government authorities are keenly observing the different aspects of the ongoing health crisis in the country. As part of the research for a vaccine or cure, researches are done at the various research labs in the country.
As per Bloomberg reports, a team of scientists that is protected head-to-toe by body suits with battery-powered respirators are working from a windowless air-locked laboratory in a secret location in desperate search for a cure. Dr. Ralp Baric, Professor, School of Global Public Health, who is part of this team, says that he has been working on developing a drug for this virus for the past 5 years. He said that they have been funded by the National Institute of Health for about 6 years.
He has also been involved in the development of a vaccine work with the NIH and the NIH Vaccine Research Centre too. They are right now in the process of developing and testing both RNA and protein-based vaccines. He said that they have to their credit the development of the first animal models for many of these emerging coronaviruses. Epidemiologist, Anne Rimoin commented that Dr. Baric is one of the leaders of coronavirus research in the world and that his lab is been aptly funded to do this research.
She said that the NIH and others have been providing funding for this purpose so that when there is an emergency this can be ramped up quickly and things can be kept moving forward. She said that generally funding for science has not been robust in the past several years and hence the results in this field have been poor. She congratulated Dr. Baric's works and says that she hopes he can move quickly as he can towards a good cure for the virus.
In the United States the numbers of confirmed cases are around 4315 over 81 fatalities. 33 states in the country have closed all public schools and 35 states are declaring formal emergencies. These measures and the wider concerns have the markets tumbling repeatedly. Also, this has been declared as the worst time for the stock markets since 1987.
This crash comes after the federal took new stimulus actions like severely cutting interest rates across the globe. More and more countries are closing their borders on citizens. US add UK and Ireland to coronavirus travel restrictions. Canada is shutting the border to most non-citizens due to COVID-19 and EU plans to shut down on non-essential travel for at least 30 days.
Gov. Mike De Wine wants to postpone Ohio's Tuesday primary election till June 2 due to coronavirus and Louisiana's presidential primary election will be delayed because of the virus. In cities from Paris to New York to Los Angeles there is an official shutdown on restaurants, bars and movie theatres. Health experts at the White House press conference is releasing new guides asking people to avoid being in groups of 10 or more and if possible all are advised to stay indoors at home.
According to Dr. Deborah Birx, the White House coronavirus response coordinator, if someone in a house is diagnosed with this virus, the entire household should quarantine in the house to prevent the spread of the virus to others.
President Trump also spoke in a different tone saying that he acknowledged that recession may be coming. He also credited the role of the press in such a national crisis. The Presidents notes seem to be different from the usual and no one seem sure on how long this will go on.