Determination and hard work take Ranjith to new heights in life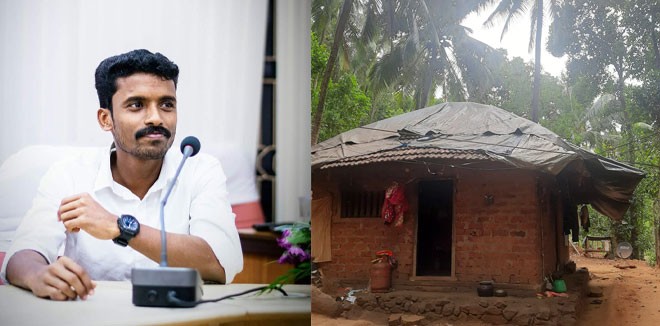 The Inspiring story of Ranjith P Panathur, who has recently joined IIM Ranchi as Asst.professor after facing many hurdles in life, has become viral on Social media. Praises are now pouring in for him from people who read his moving story of sheer determination and hard work which was shared by Ranjith himself on social media.
He also uploaded the picture of his dilapidated house where he lives now. In fact, that tarpaulin roofed house tells the struggles of Ranjith.
"This is the house where I was and born and brought up and still staying. I am an assistant professor at IIM ranchi now." Ranjith wrote on his timeline.
Hailing from a village Panathur in Kasargod in Kerala, Ranjith was on the verge of quitting education after completing plus two as he found it difficult in continuing the study due to poverty. However he managed to obtain job as security guard at Panthur Telephone Exchange and joined for BA Economics at the St Pius X college Rajapuram. He earned his masters from Central University of Kerala.
Later he got admission at IIT-Madras and with the help of his guide Dr Subash and his wife Dr Vaidehi he successfully completed Phd. Meanwhile, he got chances to present his papers in Japan and Germany.
Ranjith was working as assistant professor at Christ University in Bangalore when the call from IIM ranchi reached him.
Born as the eldest son of a tailor, the journey of Ranjith is inspiring to many who aspire for better education and good job.