Doctor criticizes Kohli and Anushka for performing 'Shirshasana' during pregnancy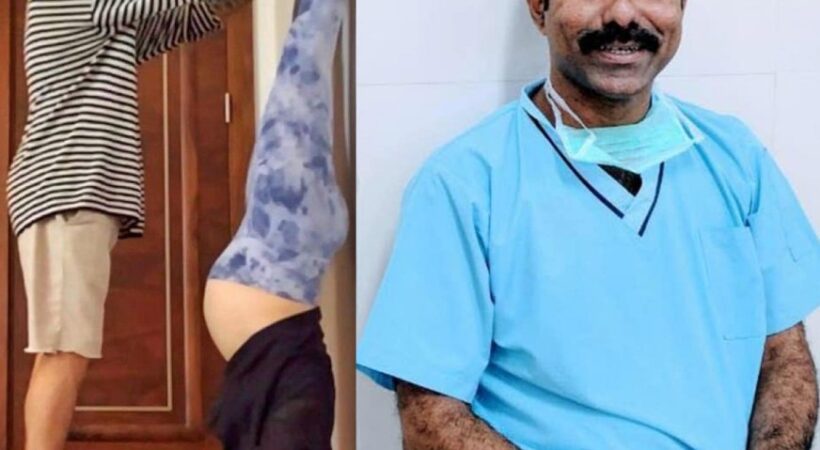 A photo of Bollywood actress Anushka Sharma performing Shirshasana during pregnancy has hit the headlines last week. Posted by the actress on her twitter handle, it can also be seen in the photo that her husband and ace cricketer Virat Kohli helping her performing the pose.
However, the photo that went viral has now stirred a controversy on social media.
Talking about Anushka's post, a Kerala doctor, who is also the vice president of IMA central committee, has warned that this kind of act during pregnancy could prove dangerous for both baby and the mother.
Anushka and Kohli are expecting their first child next year in January.
Taking to face book, Dr.Sulfi Noohu vehemently criticized Kohli's act terming it as inhuman as it could prove dangerous for both baby and the mother.
#AnushkaSharma
Dear kohli ,it will kill your wife and kid .What a stupid act ! pic.twitter.com/4yIKYWX6es

— dr sulphi noohu (@drsulphi) December 2, 2020
Here is the words that doctor put on his face book post
Dear Kohli,
This cover drive was unnecessary.
This cruelty should not have been inflicted on your own wife.
After VVS Laxman, I, like many others, enjoyed your cricket shots the most.
This shot was so brutal.
Not only to your wife but also to your child.
Surely no one with a slight grasp of physiology would advise such an exercise for pregnant women….