Elon Musk's Starship grounded after explosion during debut launch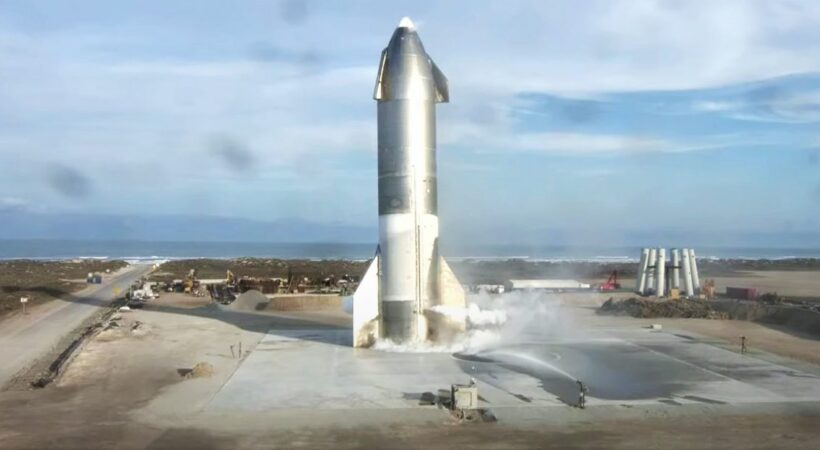 As a major setback to Elon Musk's Space X, the United States Federal Aviation Administration (FAA) has ordered the company to ground its Starship rocket. Starship, which had exploded on its debut launch in April just minutes after liftoff, is the most powerful rocket ever built. An investigation conducted by the authority has detected multiple anomalies that lead to the mishap of the rocket. According to FAA, the Space X can put the Startship again into operation, once these errors are rectified.
However, the company will have to to secure a license modification from the federal regulation before another launch. The corrective actions suggested by FAA include redesigns to the vehicle to prevent leaks and fires, a redesign of the SpaceX launch pad to make it stronger, new addition reviews in the design process and additional analysis and testing of critical systems, including the Autonomous Flight Safety Systems.
SpaceX is a private American aerospace manufacturer and space transport services company founded by business magnate and investor Elon Musk. Musk is the wealthiest person in the world, with an estimated net worth of US$226 billion. Starship is one of his ambitious projects.
Elon Musk was on the verge of Starship's second launch just before the FAA order were released. Earlier on Tuesday, Musk had posted on X that Starship is ready for launch, pending FAA approval. However, with the releasing of the order, musk was compelled to defer the launch.
Musk was disappointed by the FAA order, but he said that he would work with the agency to address the concerns and get Starship back on the launchpad.