Eminent ayurveda expert PK Warrier is 99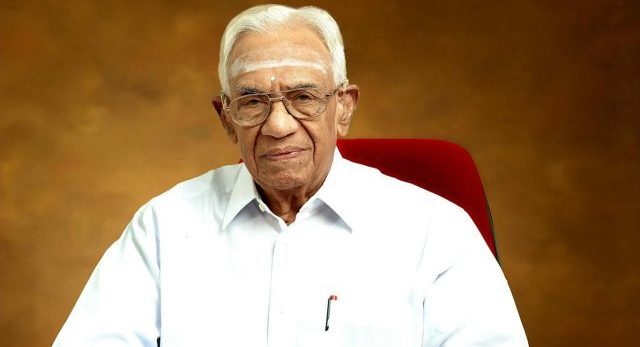 One of the stalwarts of ayurveda school of medicine and the present managing trustee of the iconic Kottakkal Arya Vaidya Sala PK Warrier turned 99 on Friday. The veteran physician celebrated the occasion at a small function at his Kailasamandiram house at Kottakkal in the presence of his close family members. As an exponent of healthy lifestyle, Warrier is a pure vegetarian and has been doing yoga since childhood and manages day to day activities of Kottakkal Arya Vaidya Sala.
In the wake of the coronairus pandemic, Warrior, on one of his social media videos, had expressed the necessity to follow a healthy life style and the herbal suggestions which he put forwarded to improve immunity had gone viral.
"His birthday has always been a simple affair. However, due to Covid- 19 restrictions, only very few people reached Kottakkal to greet him," His relatives said. It was after former managing trustee P M Warrier's sudden death in an air crash in 1953, his youngest brother P K Warrier assumed the office in charge of Arya Vaidya Sala. In recognition to his outstanding contributions to Ayurveda the renowned, ayurveda physician has been honoured with several awards and distinctions, including Padma Shri.
It was Vaidyaratnam P. S. Warrier, a eminent scholar and academician in whose honour the Government of India has issued a postage stamp, had founded Arya Vaidya Sala in 1902 at Kottakkal and with its  legacy and expertise, it has become the insignia of the Indian traditional medicine system of Ayurveda.