Empowering Indian IT Professionals: How the EB-5 Program Paves a Path Beyond the H-1B Visa Challenges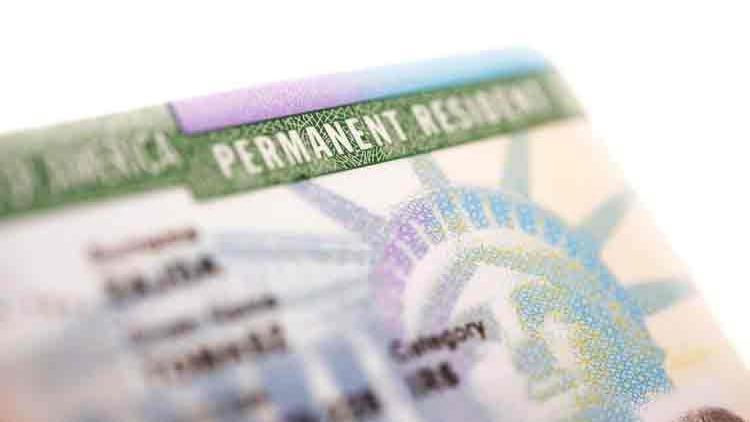 In the face of mounting challenges in securing and retaining H-1B visas, Indian IT professionals are increasingly exploring alternative avenues. According to data compiled by the Layoffs website, over 180,000 tech workers have faced layoffs since November 2022.
Amid this ever-evolving immigration landscape, the EB-5 visa program has emerged as a ray of hope, offering stability, adaptability, and options to Indian IT professionals in the United States. For them, the EB-5 visa isn't just a means to an improved lifestyle; it's a robust foundation supporting their long-term career aspirations and personal growth on American soil.
The EB-5 visa initiative, formally known as the Employment-Based Fifth Preference Immigrant Investor Program, was established by the U.S. Congress in 1990. This program enables eligible immigrant investors to attain lawful permanent residency—green card status—by investing a minimum of $800,000 USD in a new commercial venture that generates or safeguards ten permanent full-time positions for qualified U.S. workers.
Comparing EB-5 and H-1B Visas
The pivotal advantage the EB-5 visa extends to Indian IT professionals is stability. Typically, these professionals enter the United States on H-1B work visas. However, the H-1B visa is fraught with stringent regulations, such as employer sponsorship prerequisites and annual issuance quotas. In contrast, the EB-5 visa bypasses these constraints and delivers greater certainty.
With the EB-5 visa, holders can reside and work anywhere in the U.S., liberated from specific employer or location constraints. Not only the investor, but also their spouse and unmarried children below 21, can secure green cards, bestowing them with permanent residency in the U.S. This facilitates families in establishing deep-rooted ties in their communities, creating a steady environment for career progression and family life.
More significantly, the EB-5 visa program charts a trajectory toward U.S. citizenship, a particularly appealing prospect for Indian IT professionals seeking enduring stability and growth opportunities. After maintaining lawful permanent residency for five years, they become eligible for naturalization, affording them full citizenship privileges and the choice to indefinitely live and work in the U.S.
Beyond bolstering security, the EB-5 visa widens the array of options available to Indian IT professionals. It confers the freedom to switch jobs, initiate businesses, or even retire without jeopardizing immigration standing. Additionally, it opens doors to educational pursuits, enabling visa holders and their immediate families to access the same benefits as other U.S. residents, including in-state tuition.
Addressing the Green Card Backlog
A major challenge for Indian IT professionals has been the green card backlog. According to the U.S. Department of State, wait times for Indian immigrants seeking green cards under the EB-2 and EB-3 categories can extend to several decades. Nevertheless, the EB-5 visa program offers an expedited path to green card acquisition and permanent resident status.
Recent alterations to the EB-5 program by USCIS now allow for the submission of the I-485 status adjustment form. This affords applicants the legal right to stay in the U.S. while awaiting decisions on their I-526 immigrant visa petitions. These changes ensure that new investors can anticipate priority processing, with approvals possible in as little as 120 days.
Paving the Way for Future Generations
The EB-5 visa equally offers Indian IT professionals a chance to secure a prosperous future for their offspring. Once holding a green card, their children can access the U.S. education system from kindergarten through college and beyond. Furthermore, green card holder children qualify for in-state tuition fees at colleges, a substantial reduction from international student rates.
Dodging the H-1B Visa Lottery Hassle
The H-1B visa lottery system has bred frustration and uncertainty for countless Indian IT professionals. The demand far surpasses the annual cap, necessitating a random lottery for selection. Through the EB-5 visa, Indian IT professionals can circumvent this lottery and secure permanent residency directly through their investment, affording them a more predictable and dependable route to living and working in the U.S.
The EB-5 visa is increasingly proving to be a potent tool for Indian IT professionals aspiring to forge secure and prosperous lives in the United States. By offering stability, flexibility, and expedited access to permanent residency, the EB-5 visa program is reshaping the immigration landscape, delivering a viable avenue for Indian IT professionals to realize their American Dream.