Female Loco Pilots Successfully Run Goods Train For the First Time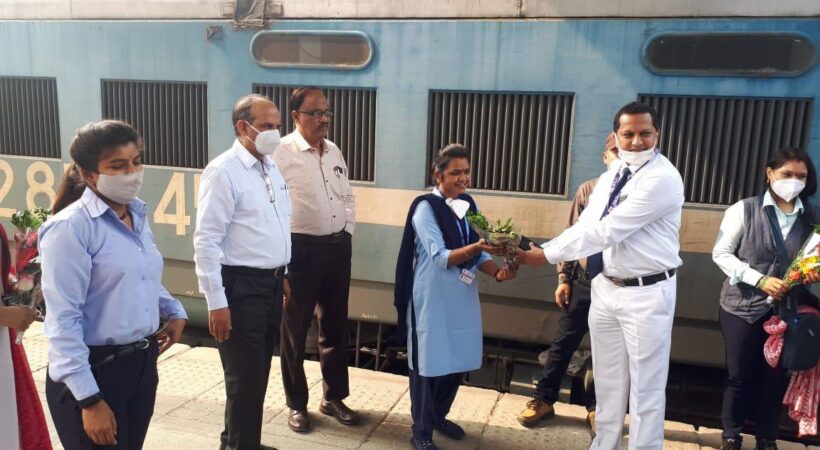 The women, who took up the control of a goods train from Vasai Road to Vadodara on 5th January, imprinted another mark of woman power in the country.
It was for the first time in the history of Western Railway that a women pilot crew controlled goods train shuttled between the stations.
In a game changing move, loco pilot – Kumkum Suraj Dongre, Assistant Loco Pilot – Udita Verma and Goods Guard -Akansha Rai controlled the train that departed from Vasai Road to Vadodara on 5th January.
While describing the importance of the initiative a railway official said ," Western Railway is always encouraging the participation of women in each and every department, even in heavy duty jobs which were earlier considered as men's domain. There are female porters across various stations of Bhavnagar Division while closer home, Preeti Kumari is the first motor woman in Western Railway to run Mumbai suburban local trains.
"Now, the women of our country are ready to accept challenging jobs and proving their abilities beyond the threshold of household chores," Western Railway said in a statement.