Foreign Tourists Allowed To Enter India On Scheduled Flights From Today (Nov.15): Guidelines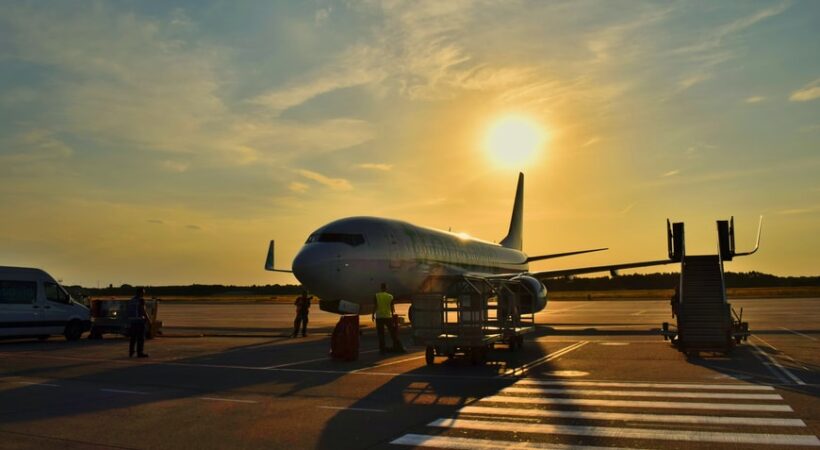 India's revised travel policy which allows foreign tourists to enter the country under air bubble and Vande bharat mission (VBM) has come into force on today.
India had allowed foreign tourists who arrive on charter flights from 15th Oct 2021 on wards. From today, foreigners who arrive on commercial flights operating under air bubble agreement and VBM can enter the country.
Moreover, India had announced that the country would permit all OCI and PIO cardholders and all other foreign nationals aiming to visit India for any purpose, except on a Tourist Visa to enter by air or water routes through authorized airports and seaport immigration check posts.
The first five lakh foreign tourists will be issued visas free of cost, hospitality, and aviation sectors badly hit by the COVID-19 pandemic since March 2020 when a nationwide lockdown was announced.
Once international travel resumes, the first 5 lakh tourists who come to India will not have to pay visa fees.
Scheme applicable till March 31, 2022, or will be closed after distribution of first 5 lakh visas.
One tourist can avail of benefits only once.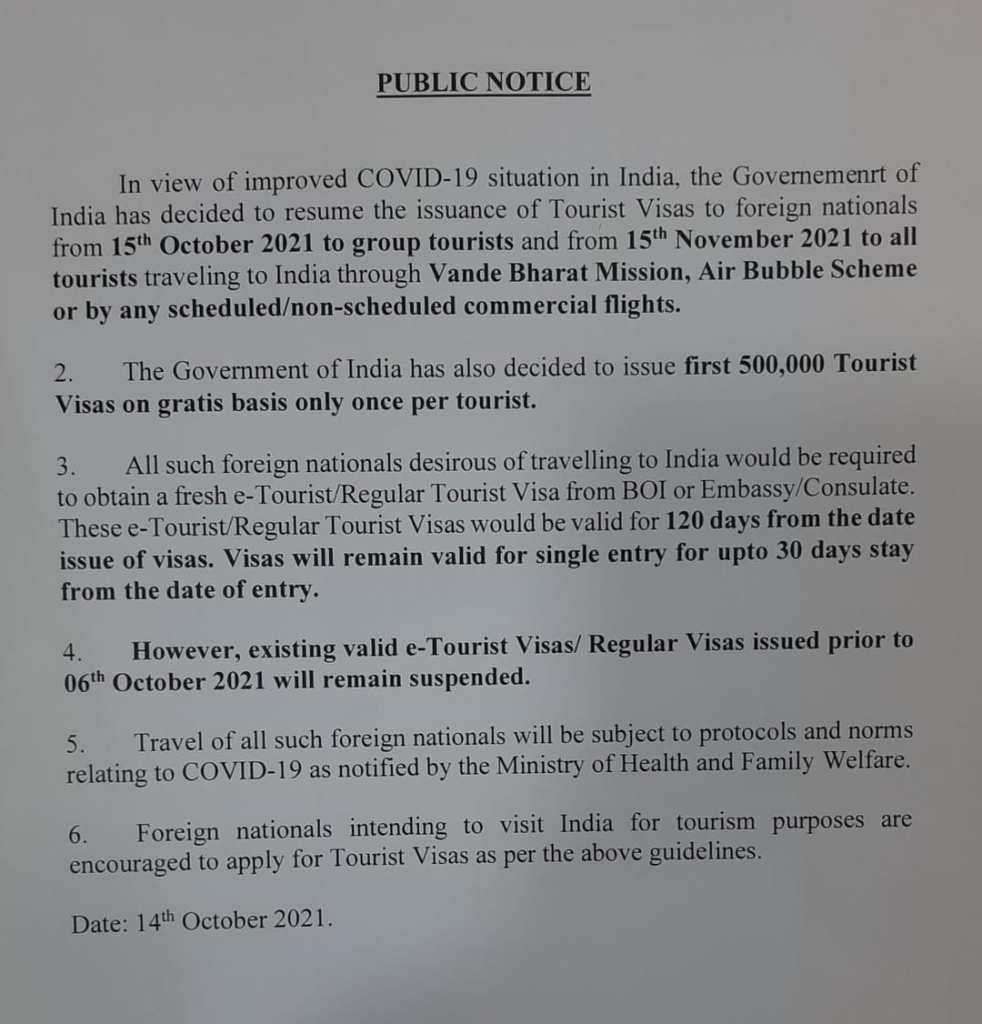 Guidelines For Relaxation In Tourist Visa
In view of the improved COVID-19 situation in India, the Government of India has decided to resume the issuance of Tourist Visas to foreign nationals from 15th October 2021 to group tourists and from 15th November 2021 to all tourists traveling to India through Vande Bharat Mission, Air Bubble Scheme or by any scheduled/non-scheduled commercial flights.
The Government of India has also decided to issue the first 500,000 Tourist Visas on a gratis basis only once per tourist.
All such foreign nationals desirous of traveling to India would be required to obtain a fresh e-Tourist/Regular Tourist Visa from BOI or Embassy/Consulate.
These e-Tourist/Regular Tourist Visas would be valid for 120 days from the date issue of visas. Visas will remain valid for single entry for up to 30 days stay from the date of entry.
However, existing valid e-Tourist Visas/ Regular Visas issued prior to 06th October 2021 will remain suspended.
Travel of all such foreign nationals will be subject to protocols and norms relating to COVID-19 as notified by the Ministry of Health and Family Welfare.
Foreign nationals intending to visit India for tourism purposes are encouraged to apply for Tourist Visas as per the above guidelines.