From tent to Indian National Cricket Team; Incredible story of Yashaswi Jaiswal, a young cricketer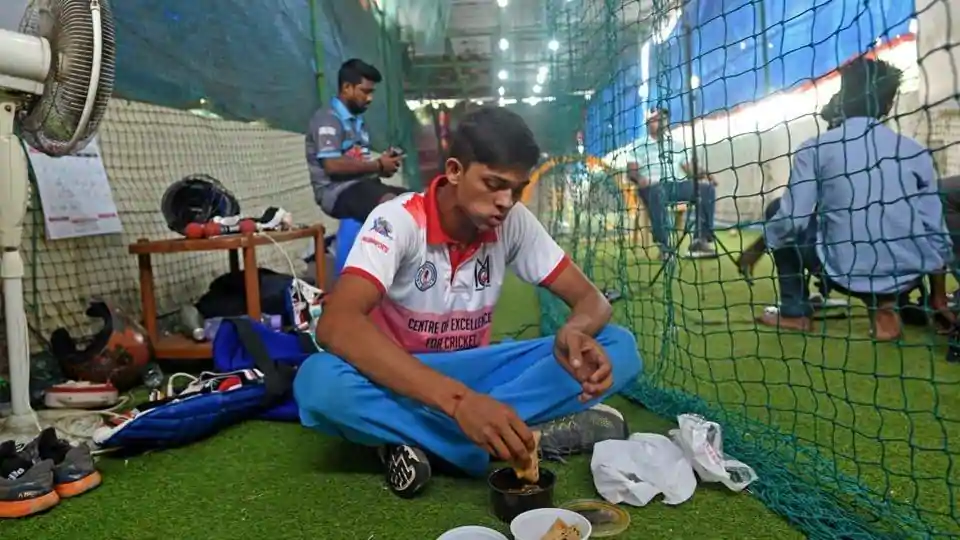 Yashasvi Jaiswal came into the limelight when recently he scored 85 runs against Sri Lanka in the finals and 318 runs in the whole tournament with an average of 79.50 in the Asia Cup tournament. But the story of Jaiswal has many more chapters to it than just cricket.
In 2012, at the age of 11, he moved to Mumbai, the paradise of young cricketers in India, from his native city Bhadohi. His aim was to become a well-known cricketer and was ready to sacrifice anything to get it done. Though the circumstances made the chances of fulfilling his dream really less, with his strong determination and hard work, he began his battle.
He was not even in a financial condition to afford the travel expense to Azad Maidan from Dadar for his training. He managed to get a shelter in a milk shop at Kalbadevi on the condition that whenever he got free time he would have to work for them. However, he could not keep his words, as his training duration was very hectic. One day when he returned from his training camp, he saw all his belongings thrown out on the road. Uncertain about his future and with no place to go, he refused to give up. Mr. Imran from the Muslim United Club came to his aid and offered him a shelter. Although his parents compelled him to return home, he did not comply andthe reason was that he could watch cricket matches even at dawn in that premises.
Once the place to stay was settled, the next question was of food.He started working in a hotel where he got food in return for his work. "My only aim was cricket and I was ready to take up any hardships for that. I even stayed in a place with no facilities even for my most basic needs. There was no water, no electricity or even a bathroom. Sometimes I had to serve food to my teammates. My journey was tough and such lessons were necessary" says Jaiswal.
At last, Jwala Singh, a reputed coach noticed Yashasvi and his life changed for good. Jaiswal was batting in a pitch where all other batsmen had given up but he nevertheless pushed his best and his vigor attracted Jwala. At the age of 11, Jaiswal faced first division bowlers and hit all of them for sixes. When Jwala came to know that this boy was struggling for food and shelter, he decided to take care of him. Since then Jaiswal is under the guardianship of Jwala. As soon as Jaiswal started playing under him, he made his mark in his career.
In one of the school tournaments, Jaiswal scored 319 runs and 13 wickets and thus entered the Limca book of records. In due time, he was selected in the Under 16 Mumbai team and eventually to the under 19 Indian team. Jwala Singh strongly believes that one day his boy would play for the Senior Indian National Team and he is eagerly waiting for those days to come.