Germany Reduces Validity Of Vaccination Certificates; International Passengers Reaching The Country Should Take Care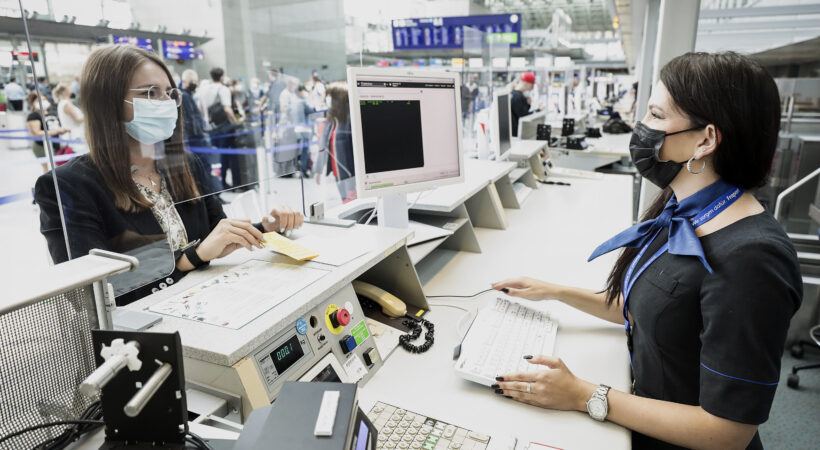 Image Courtesy : Frankfurt Airport
With effect from February 1, passengers reaching Germany have to provide valid proof that they have received the last vaccine dose (of a two-dose vaccination scheme) within the last 270 days.
It is in compliance with the the latest rule change of reducing the validity of vaccination certificates to 270 days.
Those who fail to submit the valid vaccination certifcates will have to undergo additional entry measures, such as testing and quarantine requirement.
It is believed that persons who have been vaccinated more than 270 days ago will be considered unvaccinated when reaching Germany if they haven't yet received a booster shot.
Apart from this, Germany has also reduced the validity of recovery certificates.
According to the German responsible body for disease prevention and control, Robert Koch Institute (RKI), recovery certificates are now valid for only a period of 90 days.
Previously, recovery certificates were valid for 180 days. However, according to the German authorities, unvaccinated persons who have been infected with the virus are only temporarily protected from the disease. For this reason, they have decided to shorten its validity.
"The duration of the recovered status was reduced from 6 months to 90 days because the scientific evidence to date indicates that unvaccinated individuals who have had an infection have reduced and even more temporary protection against reinfection with the omicron variant compared to the delta variant," RKI notes.
Germany also urged the EU to reduce the recovery certificates' validity to 90 days. The German Health Minister Karl Lauterbach has called the European Union to make such a proposal in order to protect public health within the bloc.
Last week, Germany added another 12 countries to its list of high-risk areas as they have been registering increased infection rates. Travelers from high-risk areas need to follow extended entry rules when reaching Germany.
However, the German authorities haven't provided any information regarding booster doses and the corresponding interval times.
It is in accordance with the European Union's instructions that Germany implemented new rules.
Earlier, the European Union proposed that from February 1, European Union Member States establish a uniform acceptance rate of 270 days for vaccination certificates.