GI tag for Tirur betel leaf and Palani Panchamritham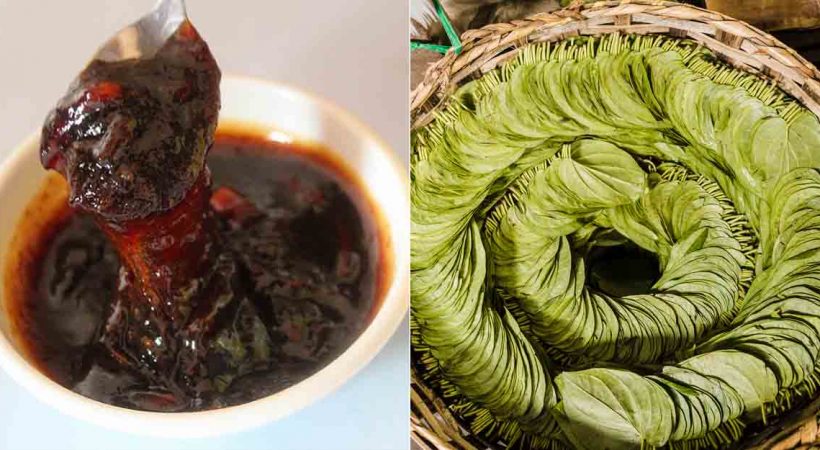 Kerala's Tirur betel leaf, Tamil Nadu's Palani Panchamritham, Tawlhlohpuan and Mizo Puancheamei from Mizoram have been bestowed with the coveted Geographical Indication (GI) tag, Ministry of Commerce said.  It prevents other producers from misusing the name to market similar products.
The GI tag is an assurance of the origin, authenticity and quality of the products, which will help the producers get maximum price for their products in the market. 
Tirur betel leaf, which is cultivated mainly in Tirur, Tanur,Tirurangadi, Kuttipuram, Malappuram and Vengara in Malappuram district in Kerala, is widely used for pan chewing. It is also an accepted fact that the leaf tastes different from betel leaf grown elsewhere. Hence it has great demand in the market.
It is well known for its therapeutic value, considered as a stimulant, a medicine for bad breath and digestive disorders. It also has a holy place at different religious rituals. 
Palani Panchamirtham, the tasty sweet prasadam, known for its  highly religious fervor, given to devotees after the Abhishegam of Lord Muruga at the Palani temple, is a unique product. It is made of five natural substances—banana, jaggery, cow ghee, cardamom and honey, prepared in a definite proportion. It has no any preservatives or artificial ingredients. 
Tawlhlohpuan from Mizoram  is a very alluring good quality beautifully woven fabric known for its warp yarns and intricate designs. It holds a highly significant place in the society.
Mizo Puanchei is a colorful shawl, an essential possession for Mizo women. It is also an important marriage outfit and commonly used costume at festivals and official ceremonies.
Some of the other products which already have GI tags include the famous   Tirupathi Laddu, Darjeeling Tea, Kangra Paintings, Nagpur Orange and Kashmir Pashmina.
Praveen Vikkath